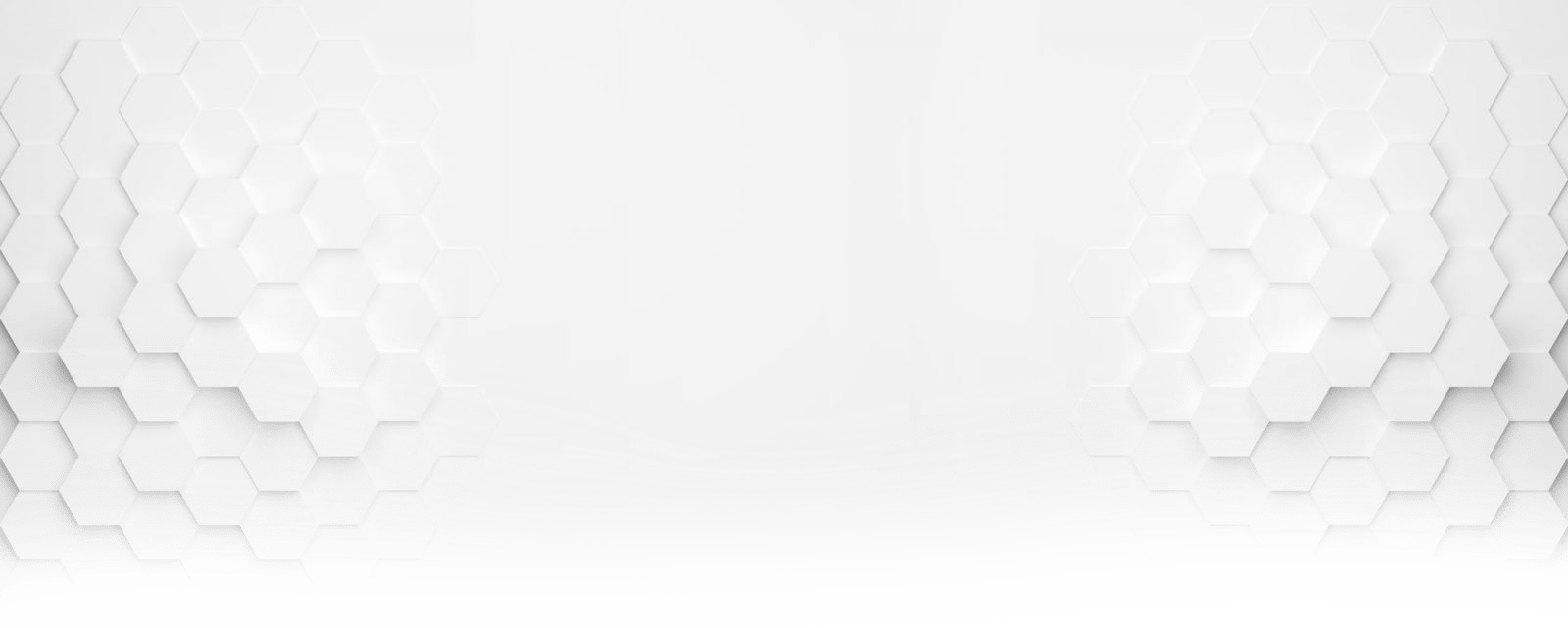 Mining and bulk goods
[PUR] for less wear! We promise to meet your expectations regarding our polyurethanes. Bulk goods and mining – in virtually no under industries does pure abrasion play such a huge role. The handling of these, in some cases, extremely abrasive goods calls for a material that resists abrasion. When it comes to such tough applications there is simply no plastic better than polyurethane.
With an abrasion resistance of < 15mm³ according to the DIN standard, Internorm [PUR] Intec E is ideal for scraper blades and the conveying and collection of bulk goods. Whether indoors or outdoors, onshore or offshore, Internorm can supply the right blend. We can produce rollers, cylinders, protectors or cast parts such as scraper blades and O-rings made from [PUR] – find out for yourself.
Examples of applications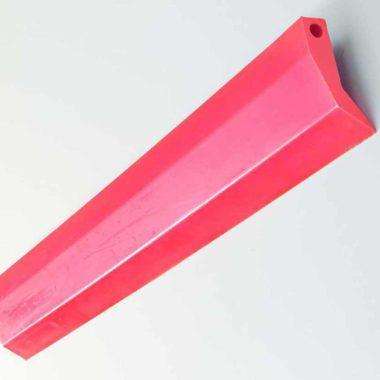 SCRAPER BLADE
Scraper blade made from polyurethane for constant cleaning of rubber belt. Flexible and abrasion-resistant.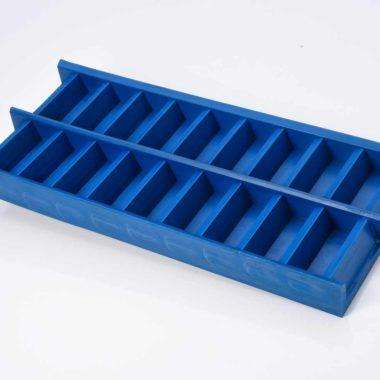 CONTAINER WITH GRAVEL PROTECTION
Positioned at the end of the conveyor belt, the gravel and sand in the pockets protects the wall against wear.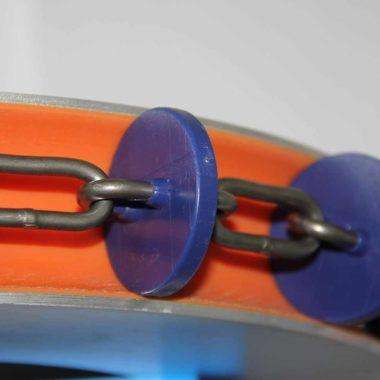 CHAIN CONVEYOR IDLER ROLLER
Roller for changing chain conveyor direction, with polyurethane coating to protect against wear.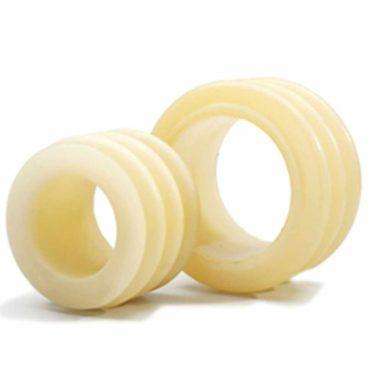 O-RINGS FOR MATERIALS-HANDLING ROLLERS
Cast from [PUR], for slipping over rollers supporting rubber conveyor belts.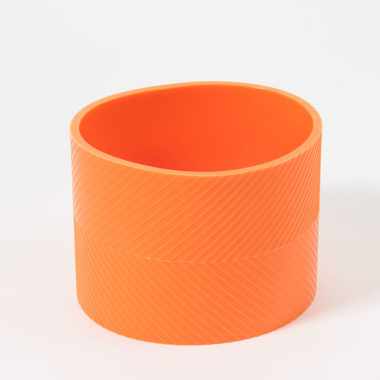 [PUR] BAND FOR CYLINDER
This band can be slipped over and bonded to the cylinder for improving the change of direction of a conveyor belt.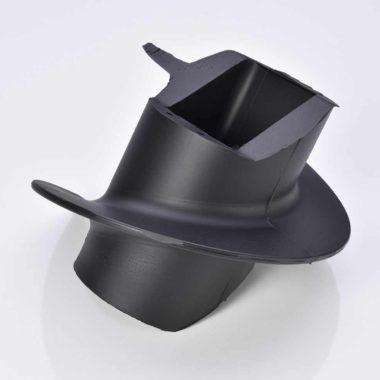 SCREW ELEMENT MADE FROM POLYURETHANE
For a screw conveyor in a pipe. The screw elements can be mounted on a square shaft.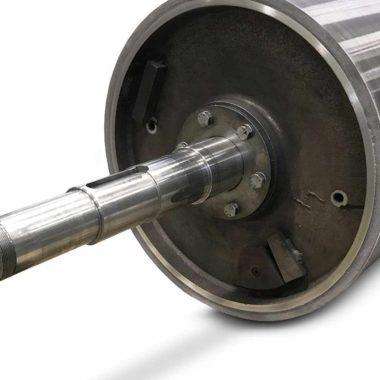 IDLER ROLLER WITH POLYURETHANE COATING
This roller has criss-cross grooves for better water run-off. It is used to change the direction of a conveyor belt.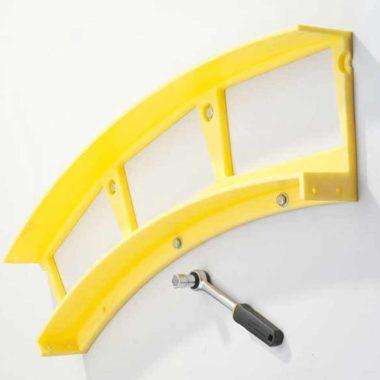 LARGE SEAL FOR MAGNETIC SEPARATOR
The specification for this component called for good flexibility and a large casting volume. It is used in the processing of copper.
The
[

PUR

]

e focus on development and production
INJECTION

MOULDING
Are you looking for a specialist to manufacture your injection-moulded parts? Then take a look here.
[PUR]

CASTING
Do you need large, soft or elastic parts made from polyurethane? Then simply get in touch with us!
[PUR]

CYLINDERS
Here are some examples of cylinders with [PUR] coatings. Take advantage of our all-round service.