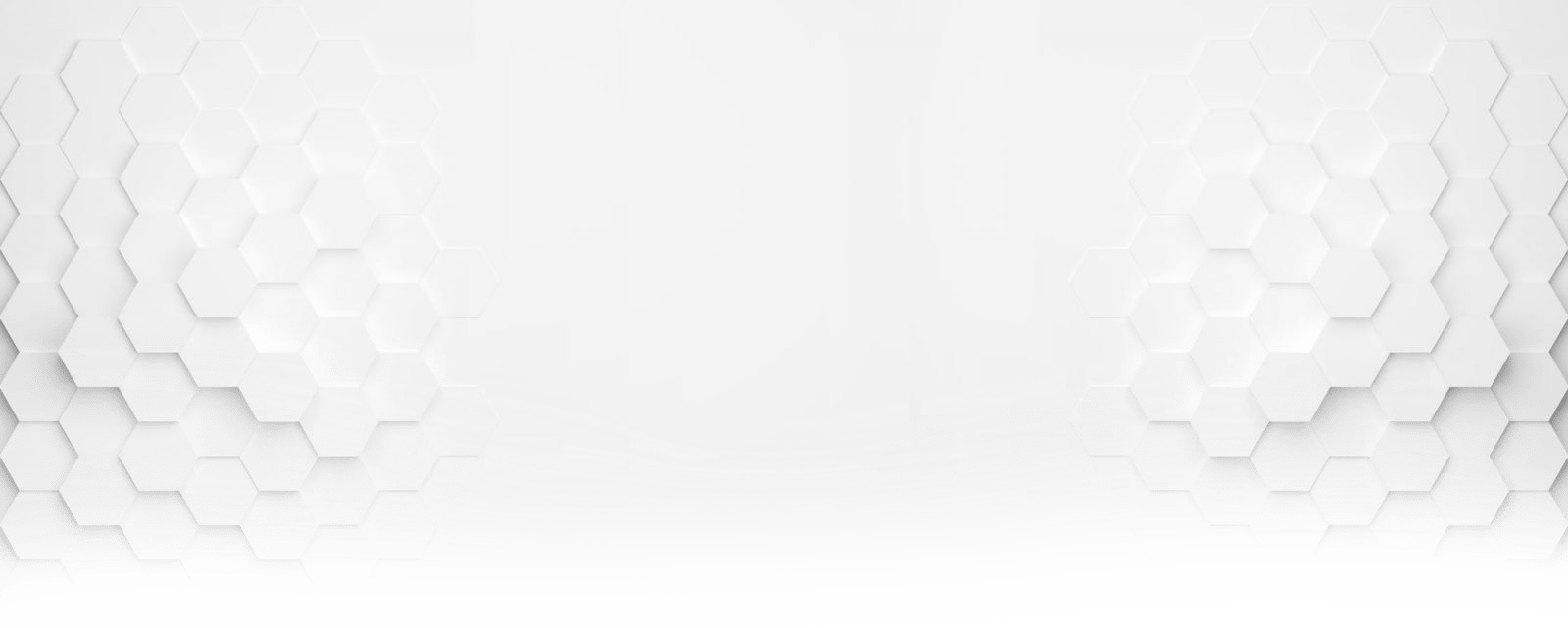 PUR-cast
The casting technology at Internorm promises good products in a short time with simple moulds. Using our [PUR] Intec E und Intec D materials, we can offer you a product for small to medium batches, or even solid components weighing up to 900 kg. These polymers exhibit outstanding technical and chemical properties. There is no tempering process in cold-casting technology. Consequently, it is a somewhat simpler and hence less expensive method for producing cast parts.
INTERNORM cold-casting elastomers are two-component polyurethane high-performance systems. Their handling is straightforward and they are available in a range from soft to hard, which makes them economic to use and enables the manufacture of geometrically complex cast parts. They can also be combined with other materials. Their excellent resistance to abrasion, cuts and tear propagation is hardly matched by any other plastic.
All formulations can be processed by machine. Slow or fast system adjustments enable efficient production of various quantities of cast parts with hardness values from 45° Shore A to 70° Shore D.
The personnel in our casting department are all professionals in their fields and specialists for certain product groups. See for yourself the efficiency of the cold-casting elastomers from INTERNORM. Put us to the test!
INTERNORM can replaced steel-parts by hard cast polyurethane! Just ask us for support!
You save money, weight and possibly painting too! Simply ask our experts!
[PUR] is not the only trump card here


WE COMBINE POLYMERS – CASTING WITH TWO COMPONENTS
INTERNORM polyurethane can be combined to form a sandwich system or simply by way of two-component casting. Combine soft and hard components to achieve the optimum product for your application.
Our systems engineers will be happy to advise you. We can coat PVC belts, CFRP cores and other plastics for you. There are many possibilities, even for comparatively small batches. Mouldmaking costs are generally low. The casting volume can vary from just a few grams right up to 800 kg!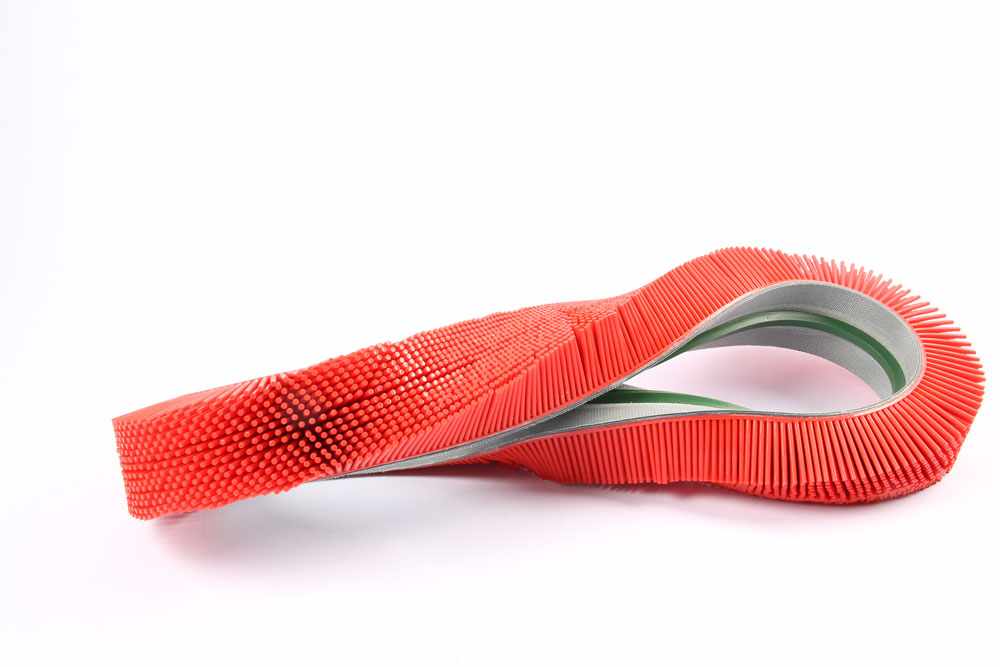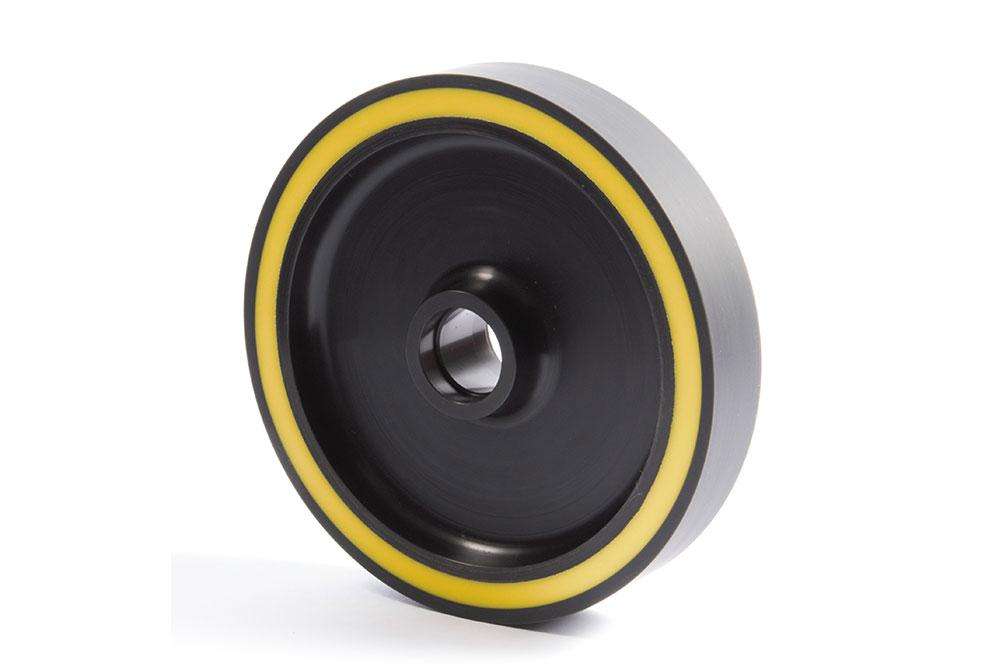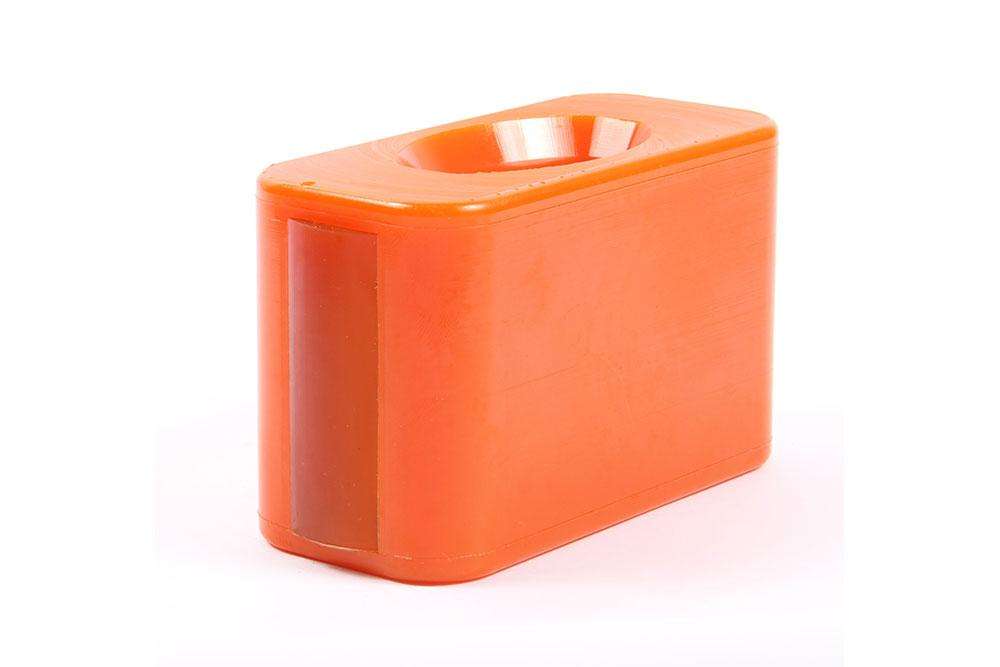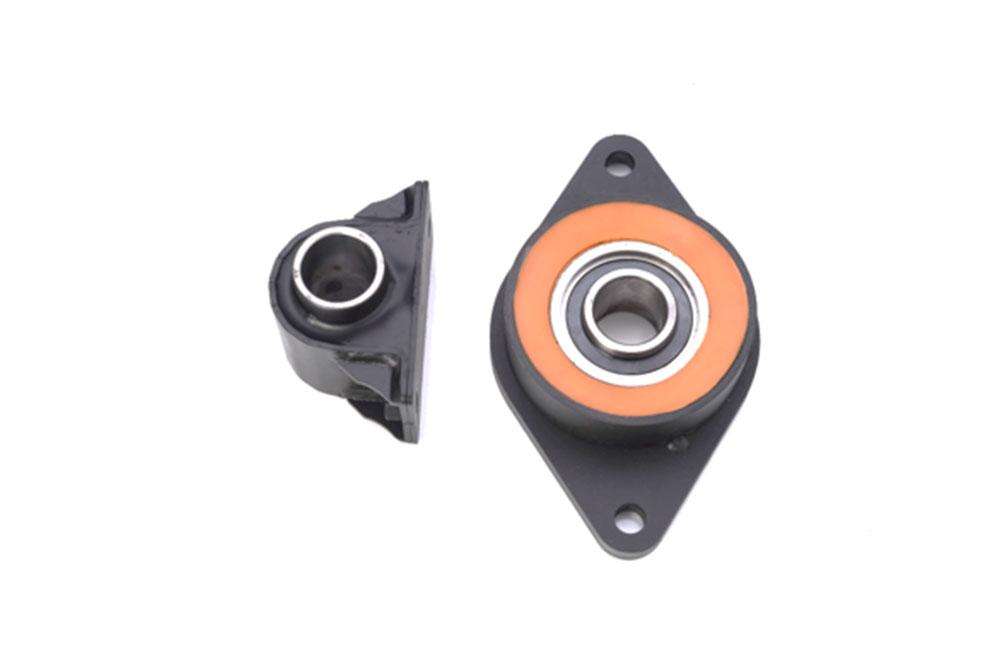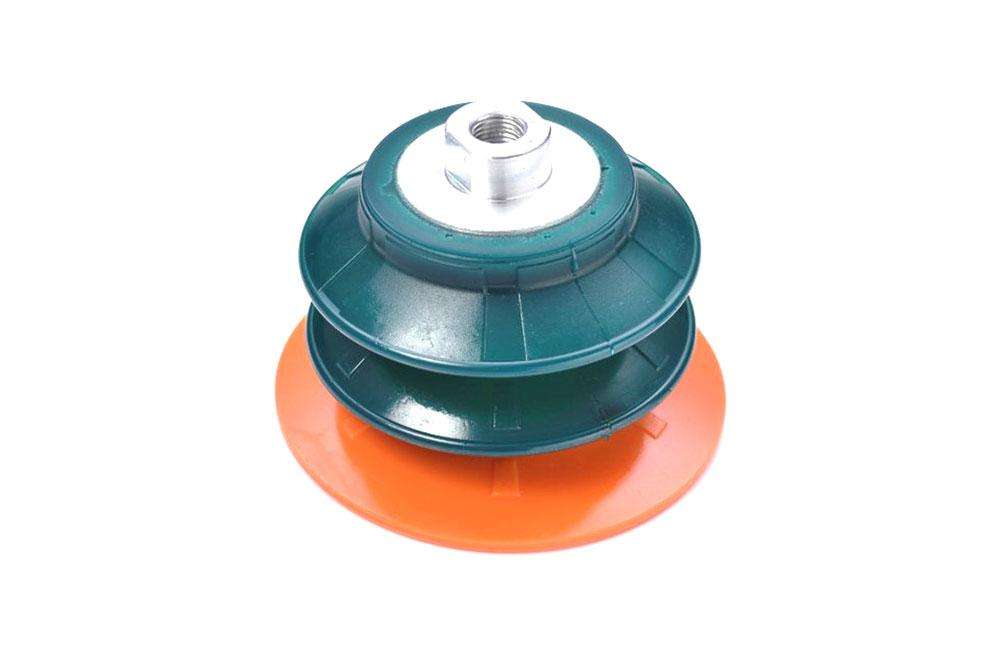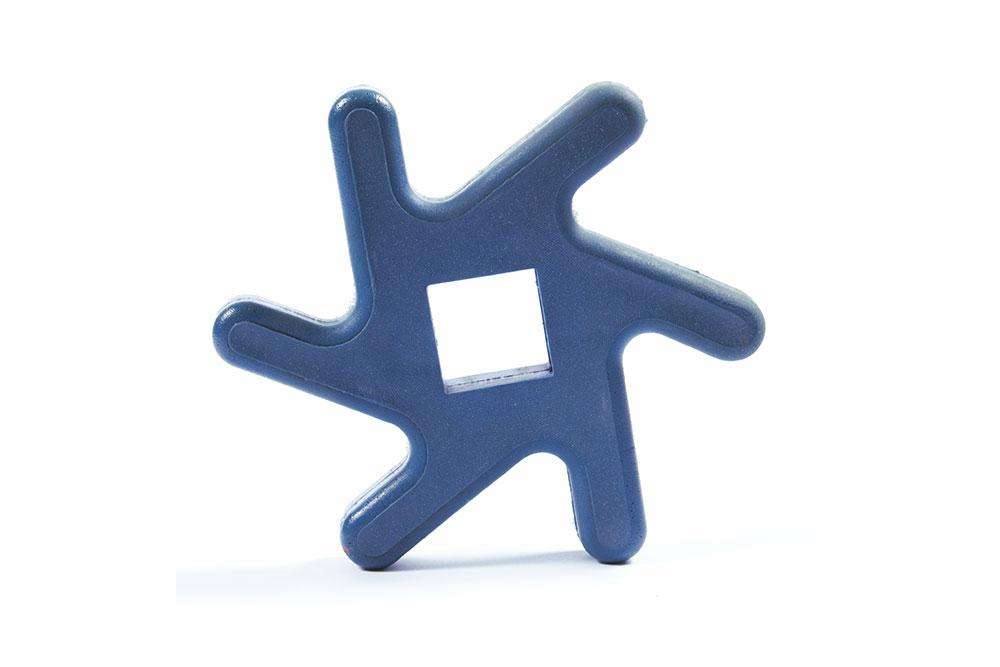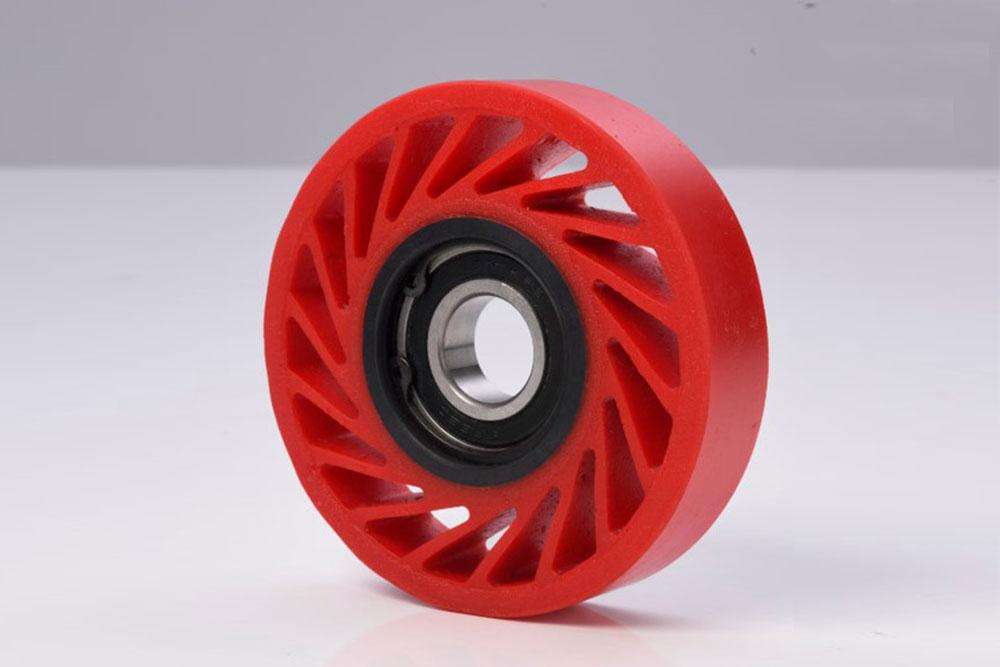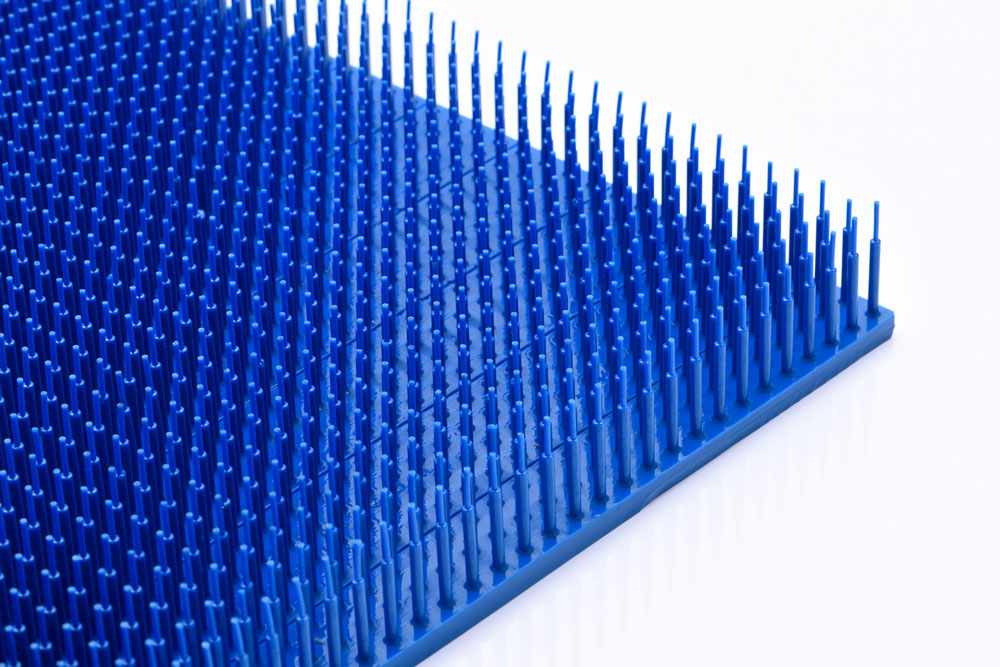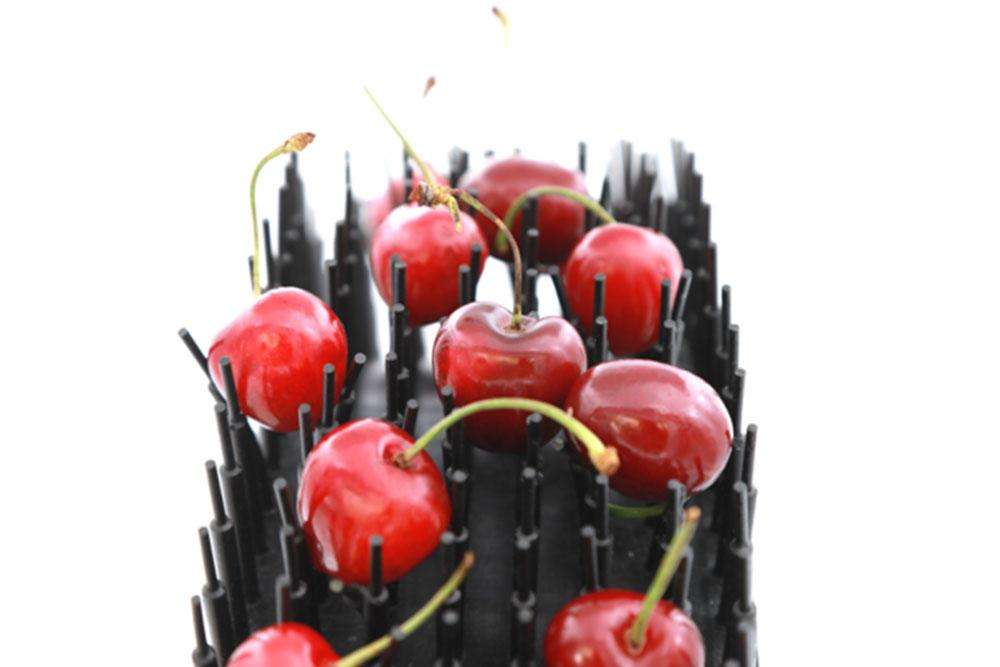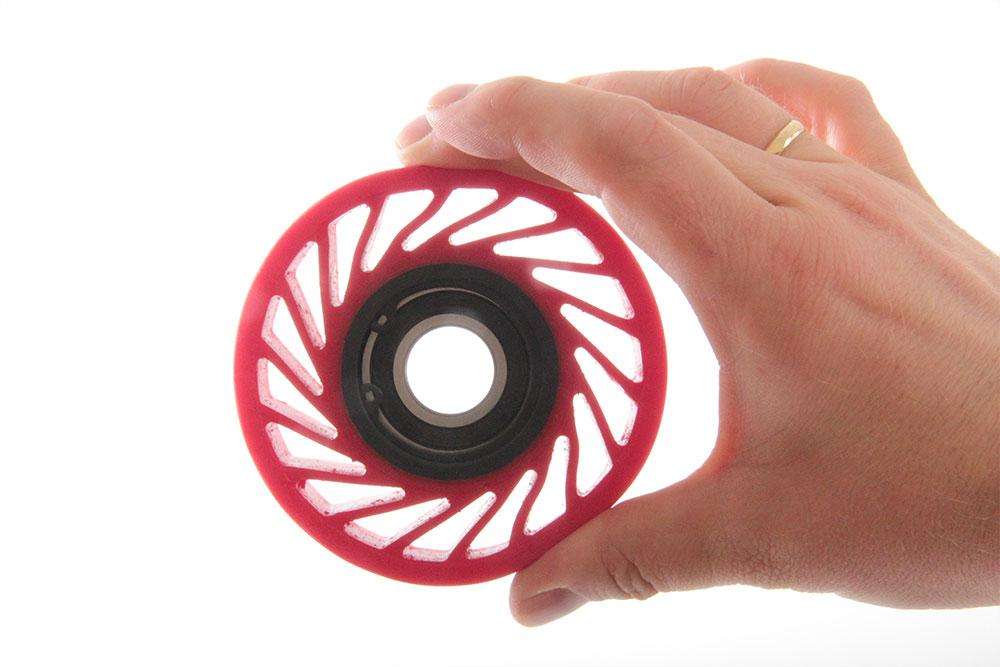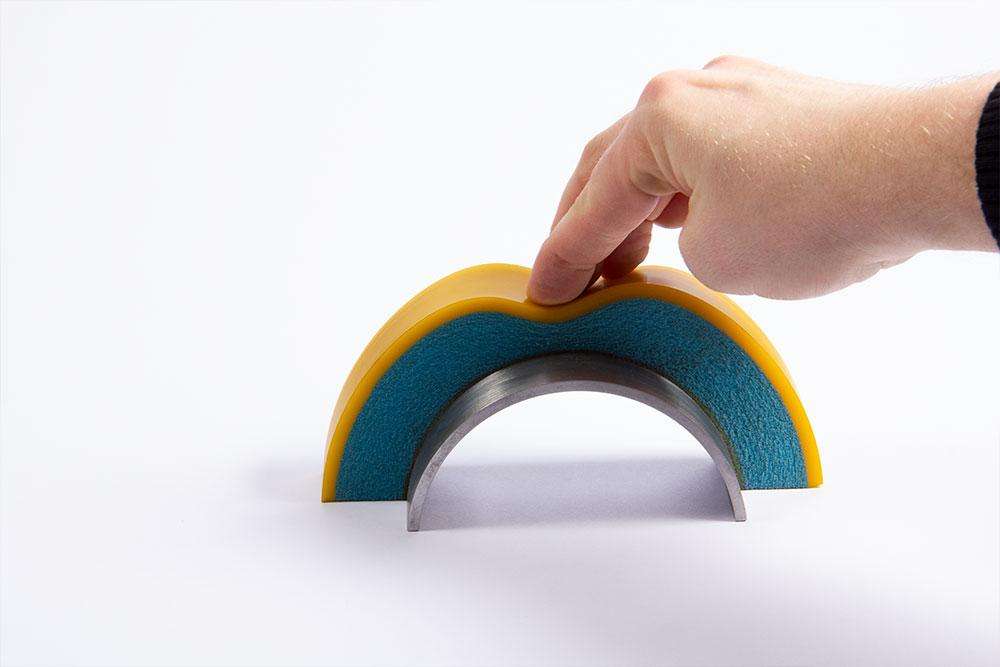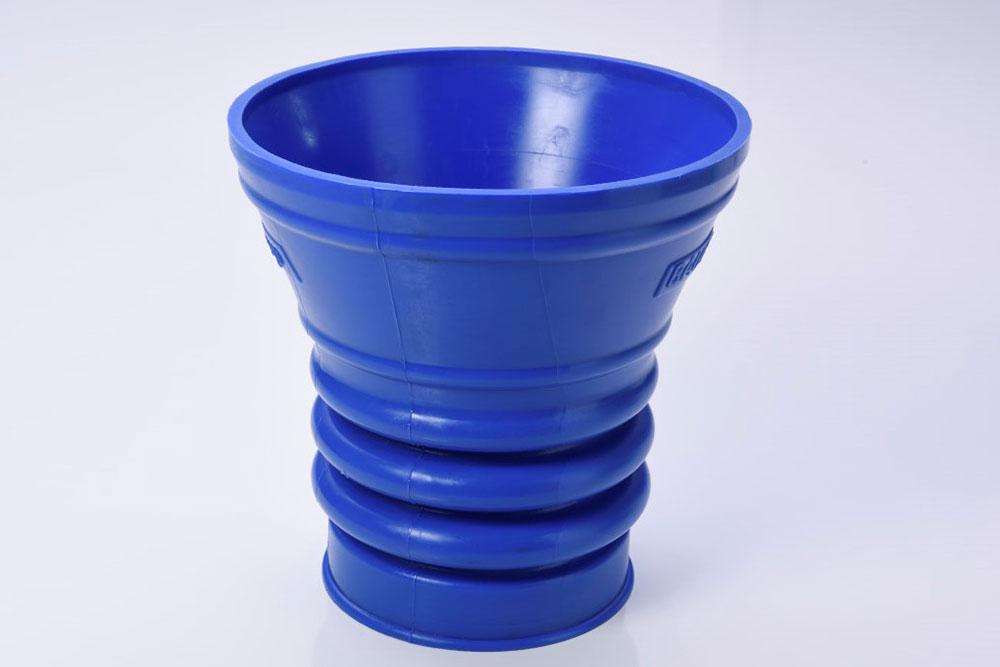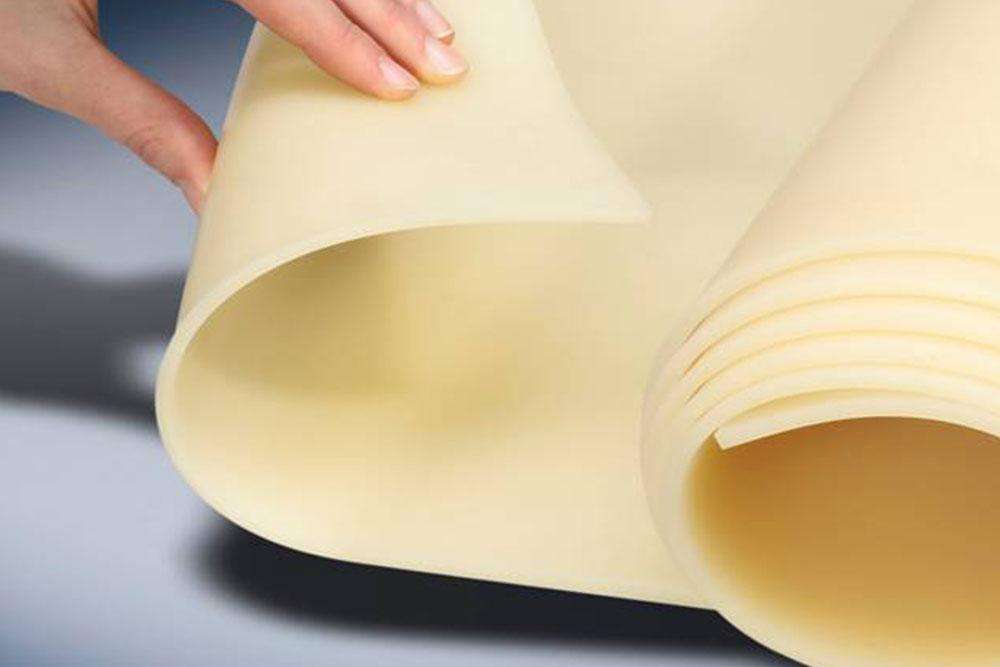 SOFT AND ELASTIC FOR CAREFUL HANDLING
Exploit the advantages of an elastic polyurethane! With its good resilience and damping properties, our material can be used for all your braking, damping, absorbing, sealing and scraping applications, and where you need to transport goods carefully. We can cast components weighing 100 kg or more using our 15 Shore A soft [PUR]. Take advantage of the outstanding resistance to abrasion and cuts that our [PUR] offers, also in the soft grades.

[PUR] KEEPS YOU IN GOOD SHAPE
You need to produce a plastic part cost-effectively in medium batches? You need to produce soft and hard components, large and small cast parts but with low mouldmaking costs? Moulds can generally be made relatively quickly and easily. You can order the moulds as well, provided you have your own milling machine. We would be happy to advise you. Almost all designs and combinations of materials are possible, provided the component can be cast in its final form. We can cast parts weighing up to 200 kg! In fact, up to 1000 kg for plates, sheets, etc.! Take a look at our large-volume parts.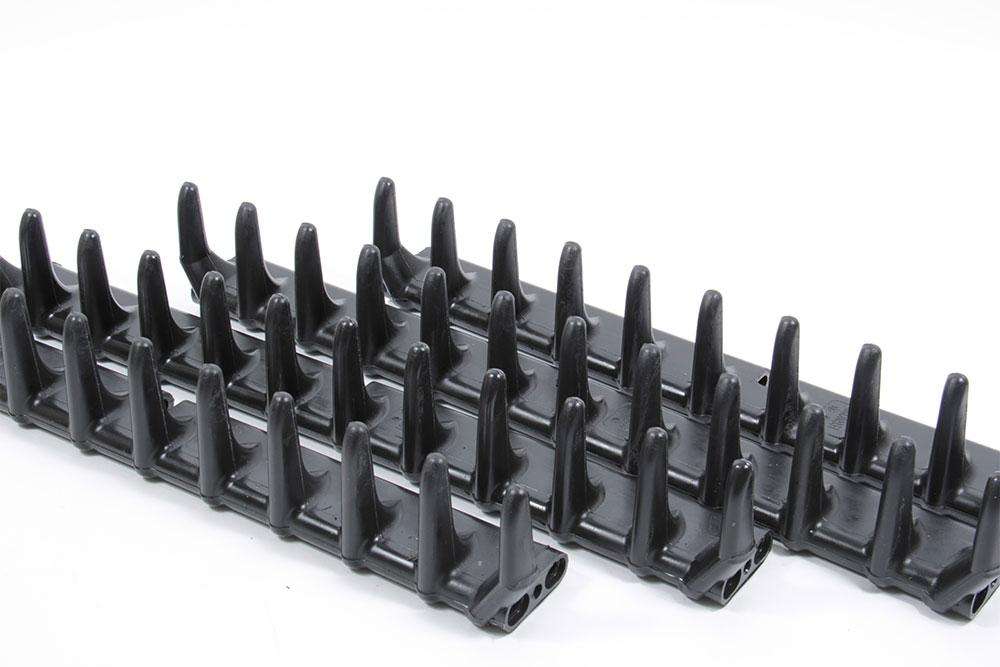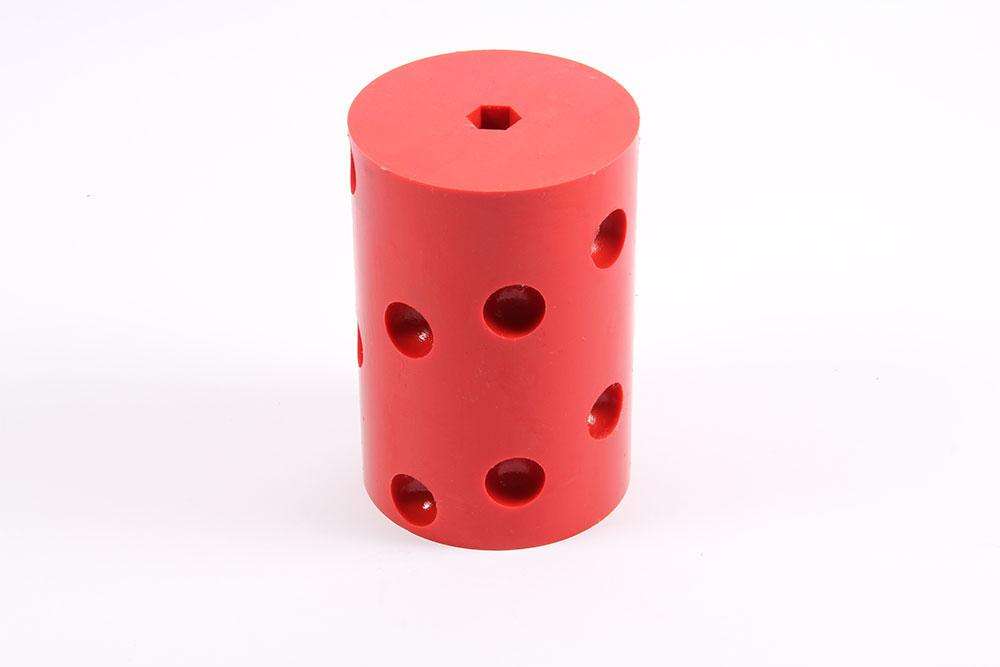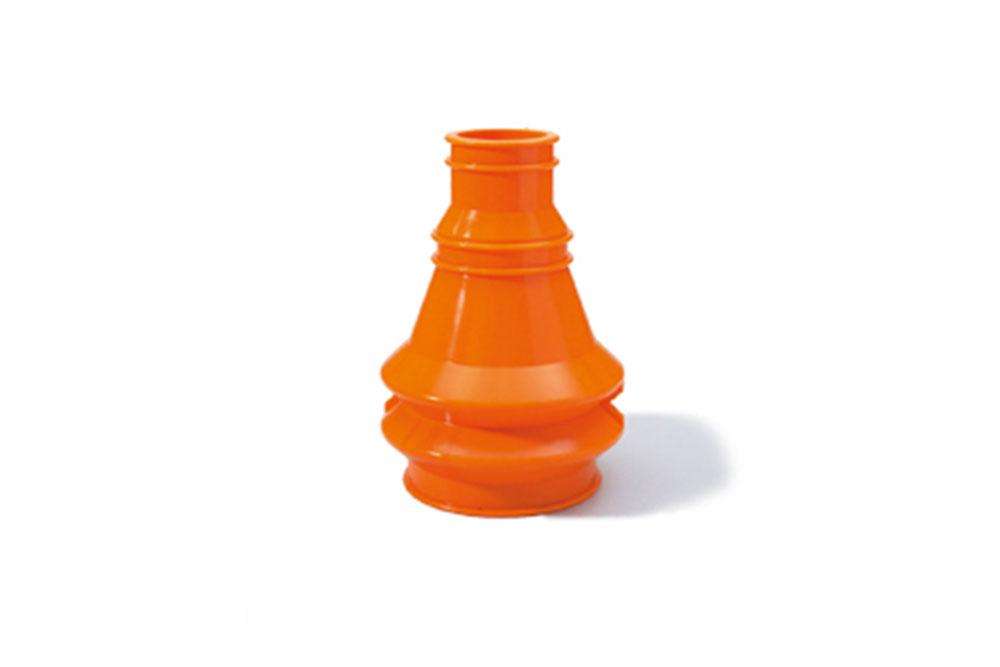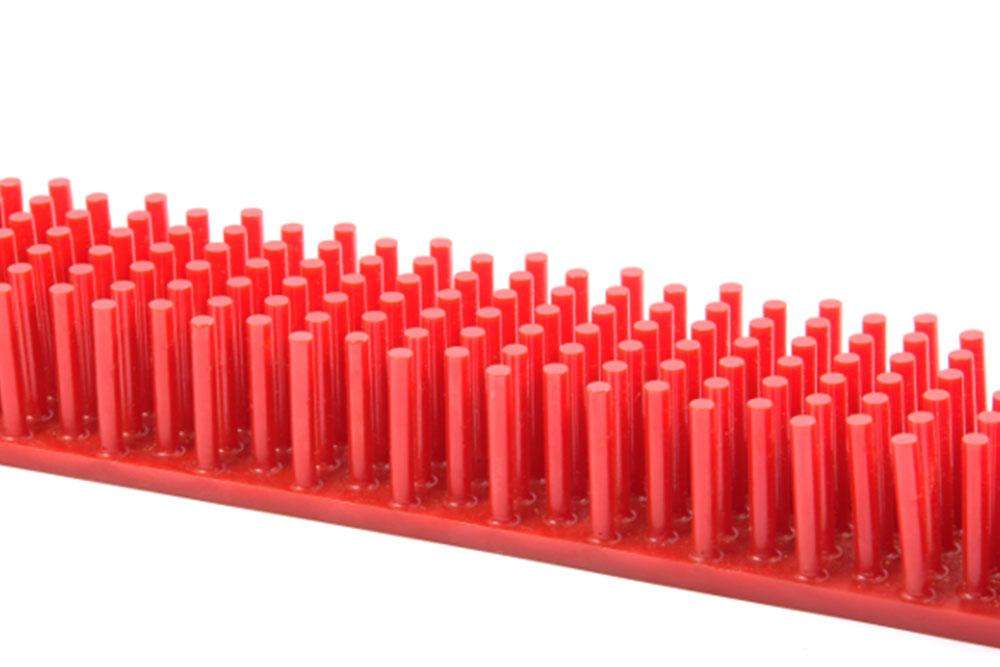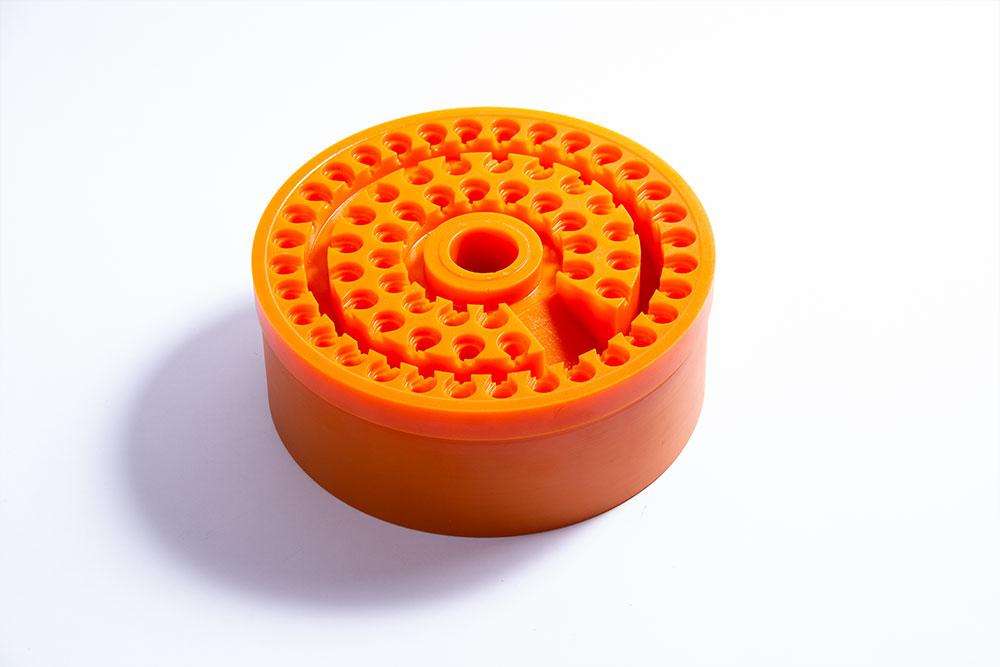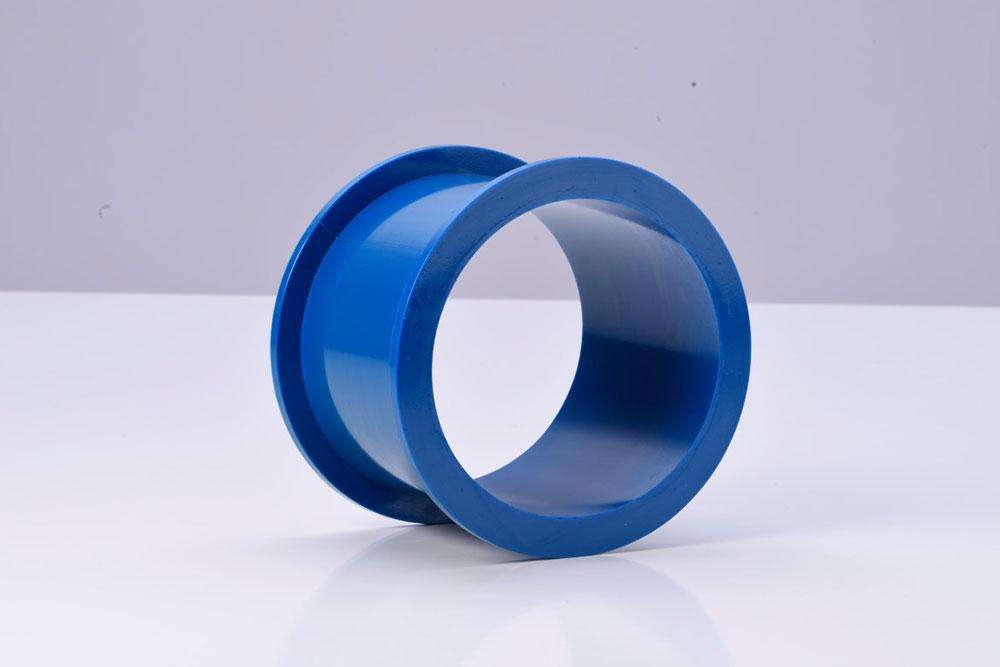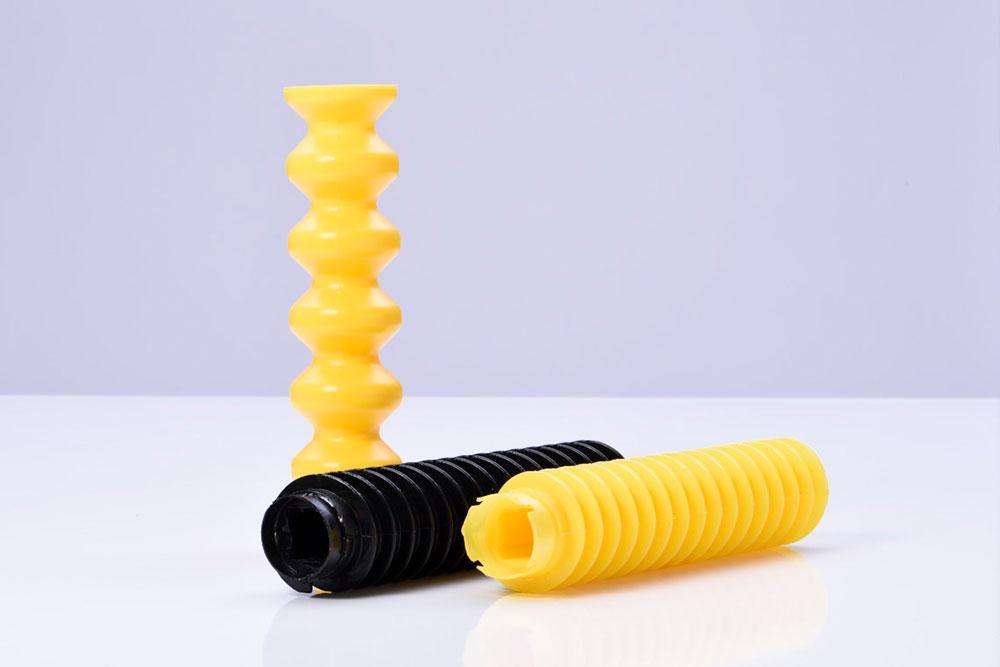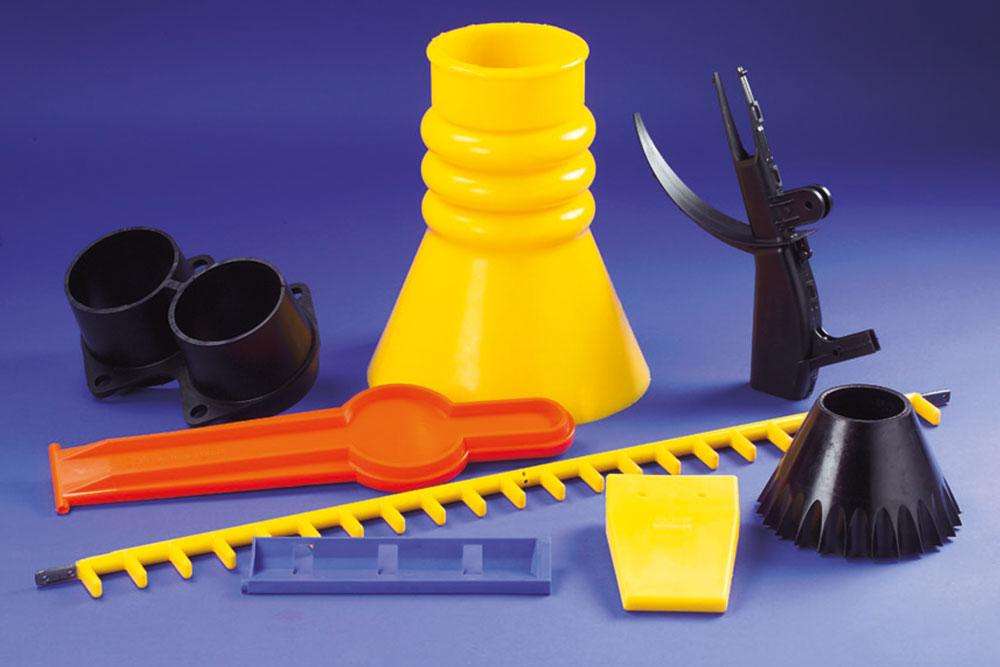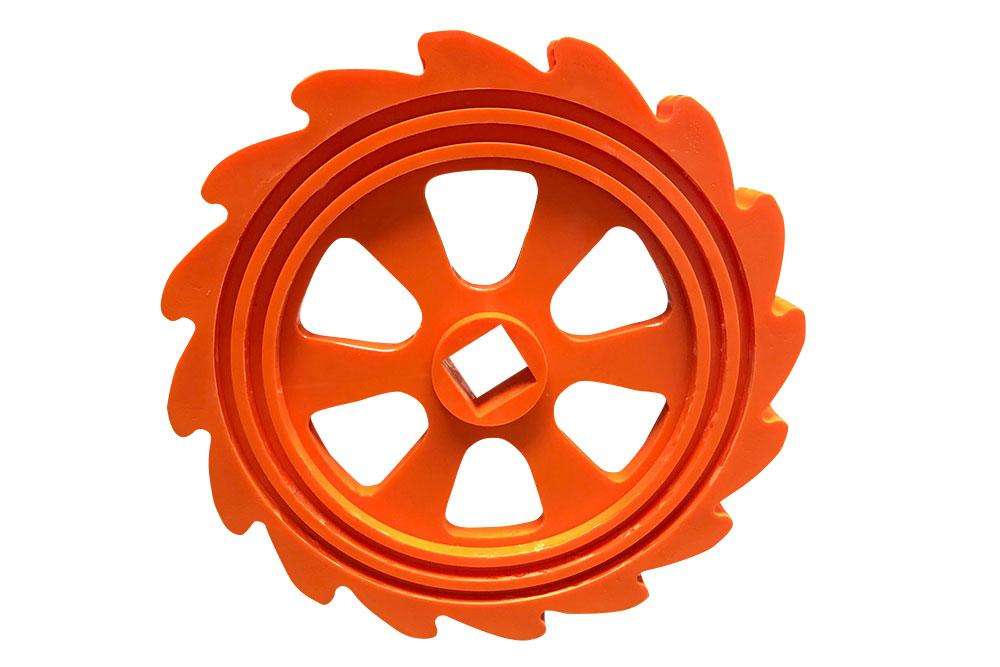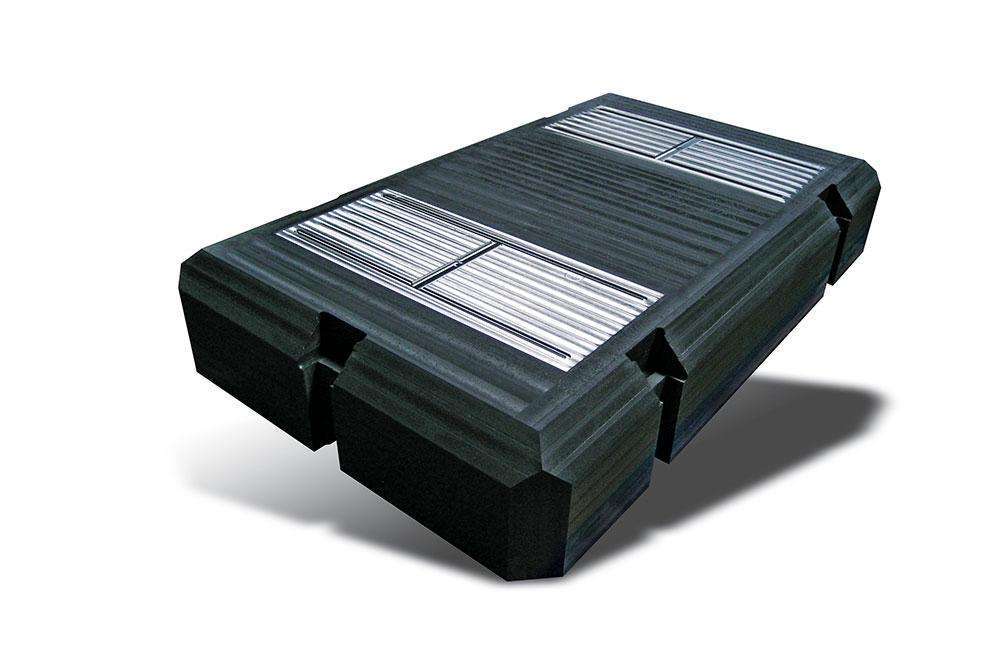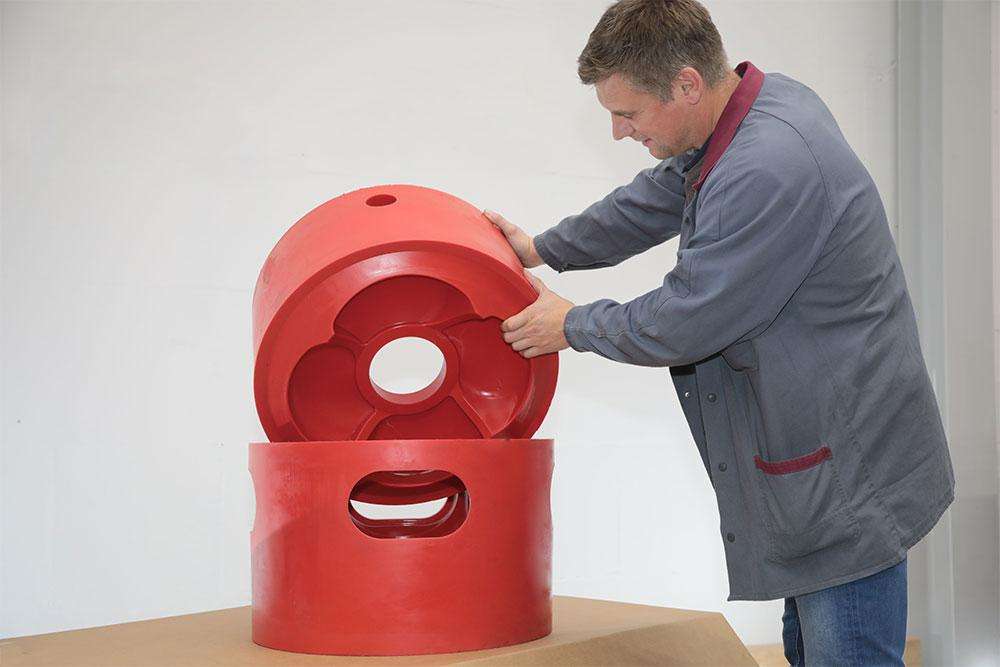 LARGE-VOLUME PARTS MADE FROM CAST ELASTIC POLYURETHANE
Up to 900 kg! Yes, you heard right! INTERNORM can supply you with parts weighing up to 900 kg. Challenges don't scare us. INTERNORM can produce components up to 7 m long for you – including a core if you want it. With hardness values from 20 to 95 Shore A available, we cover the whole range of hardnesses for you. Take a look at the pad with metal core and 900 kg polyurethane. After casting, we milled the plate.


STEEL REPLACED BY HARD CAST POLYURETHANE SAVES YOU MONEY AND WEIGHT
Above a certain number of parts and depending on the mechanical loads involved, it is possible to consider replacing steel parts by [PUR] Intec E 70D cast parts. If you need threads or other steel parts in your product for assembly or stability reasons, we can cast these in as metal inserts.
You save money, weight and possibly painting, too! Simply ask our experts.
If you need milled parts made from other polymers (PA, PE1000, POM, etc.), then simply get in touch with us. We will be happy to help you!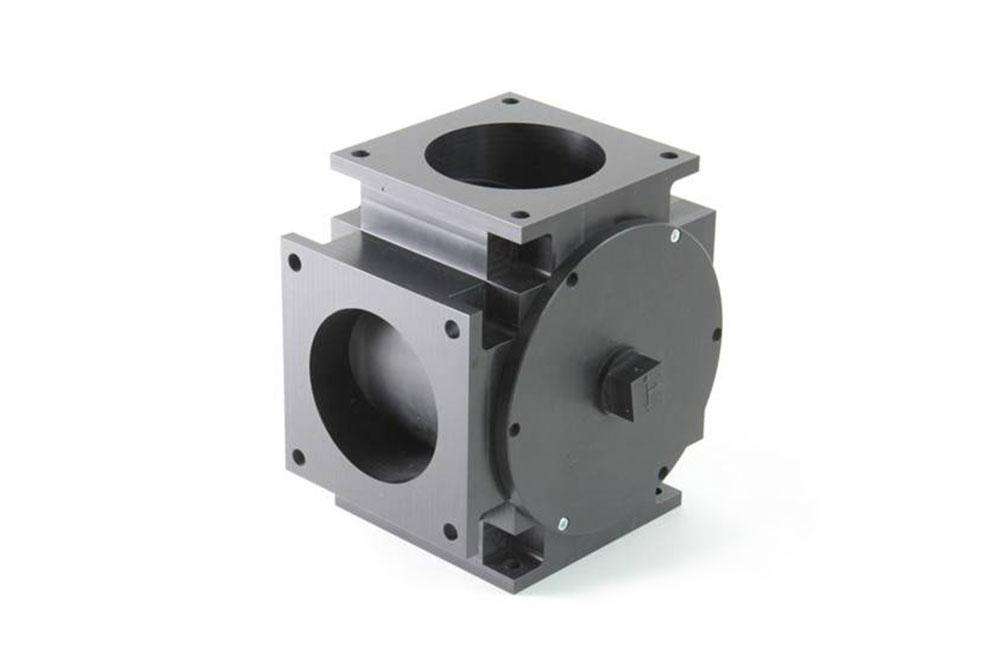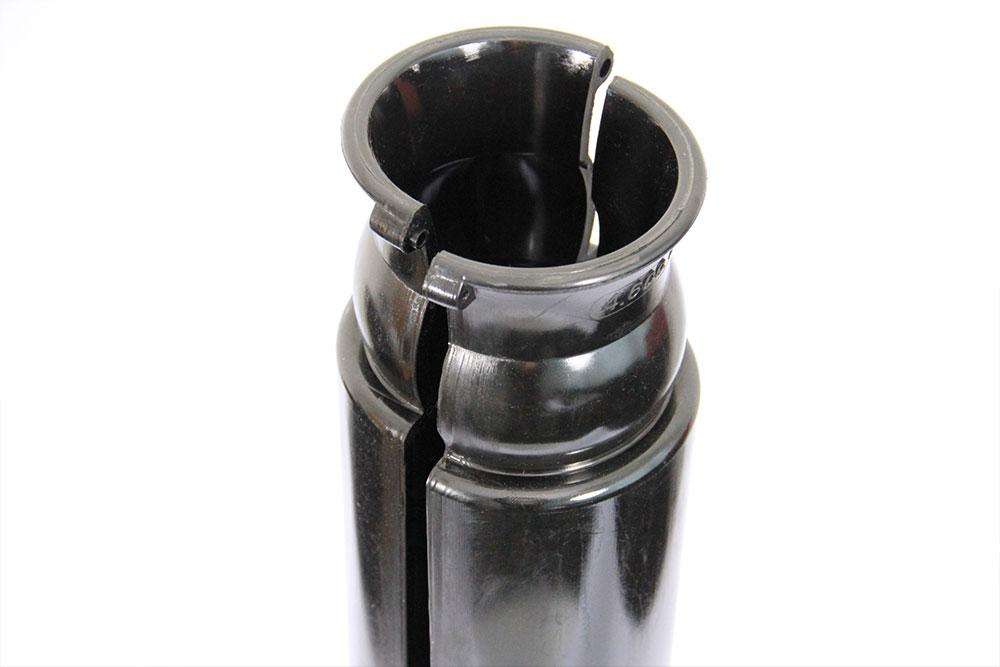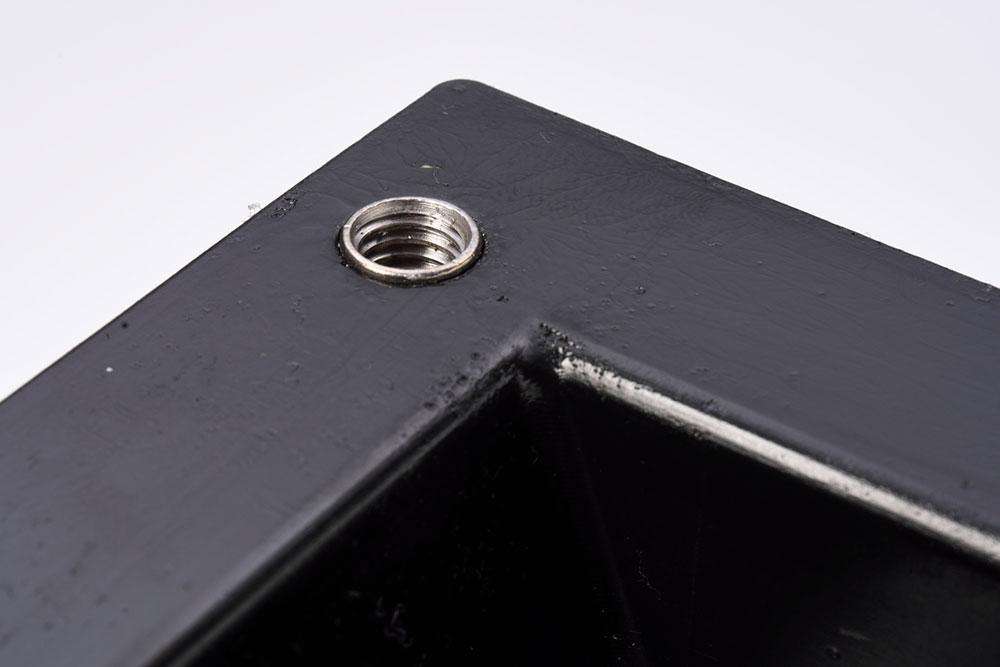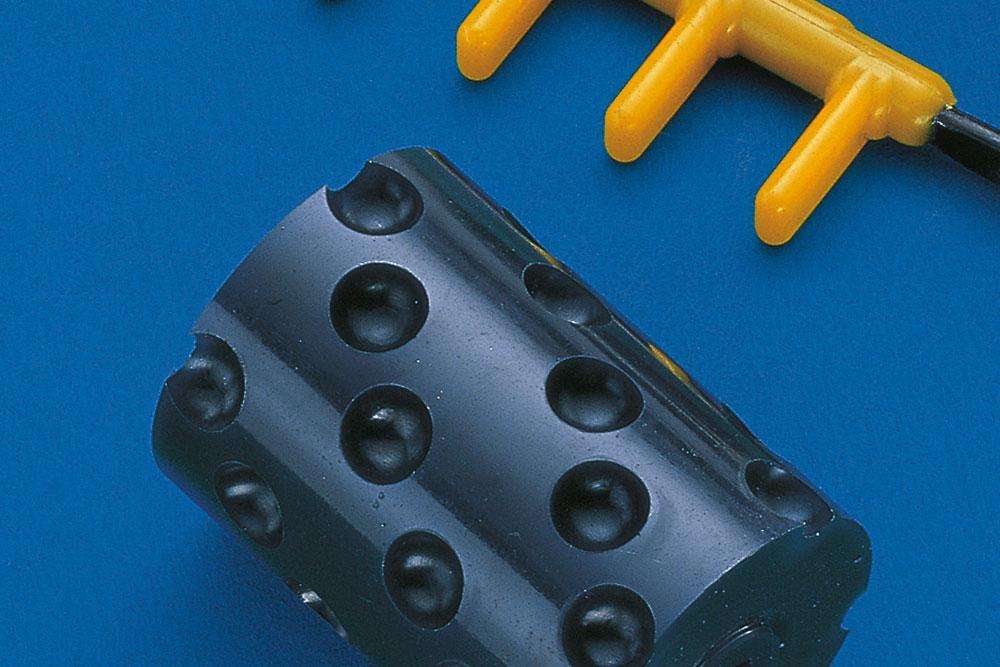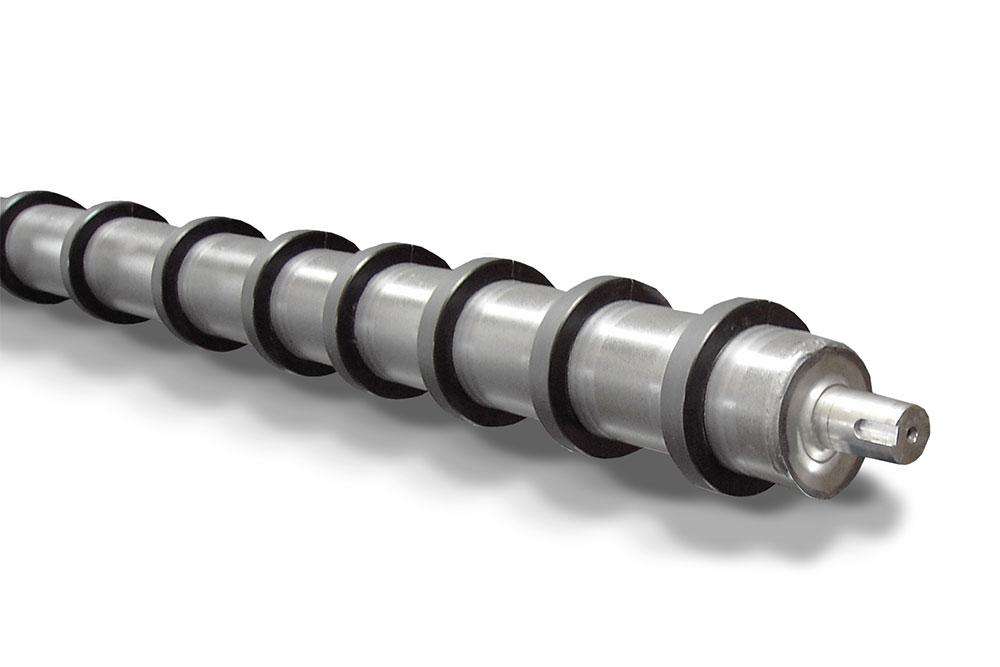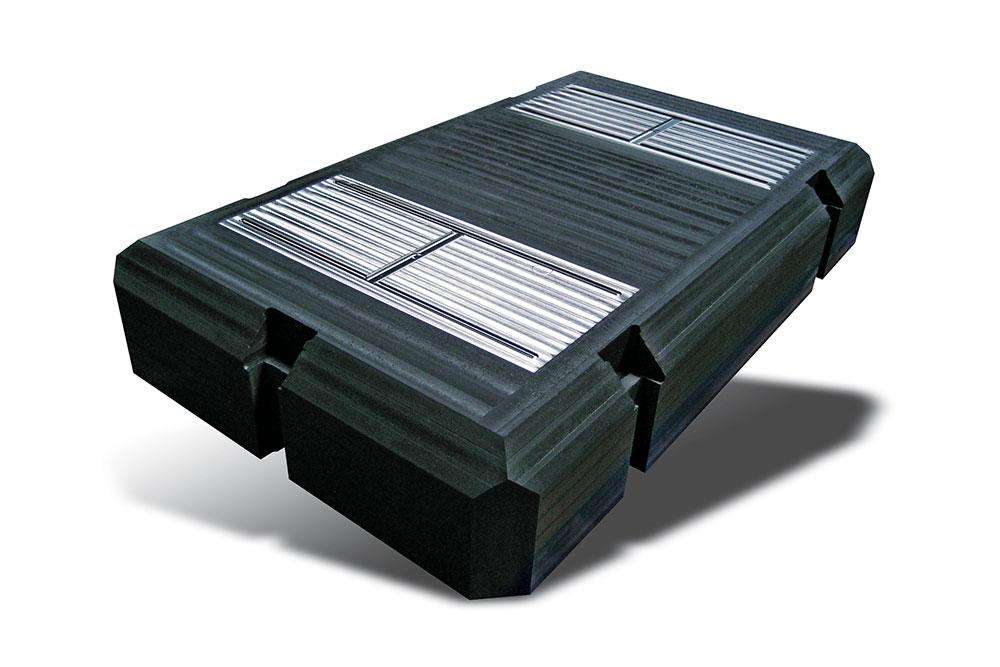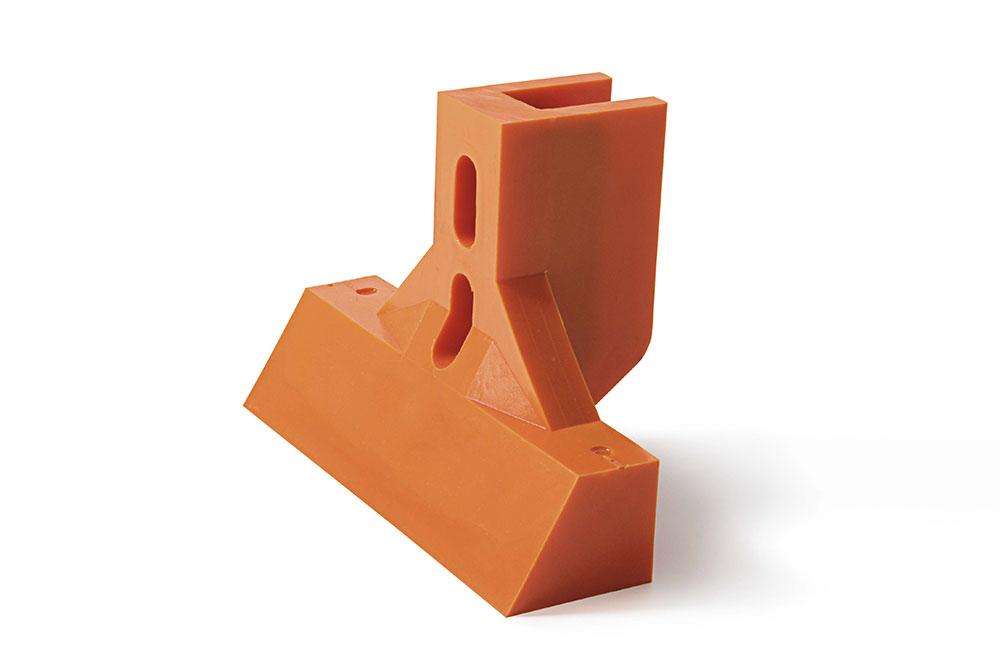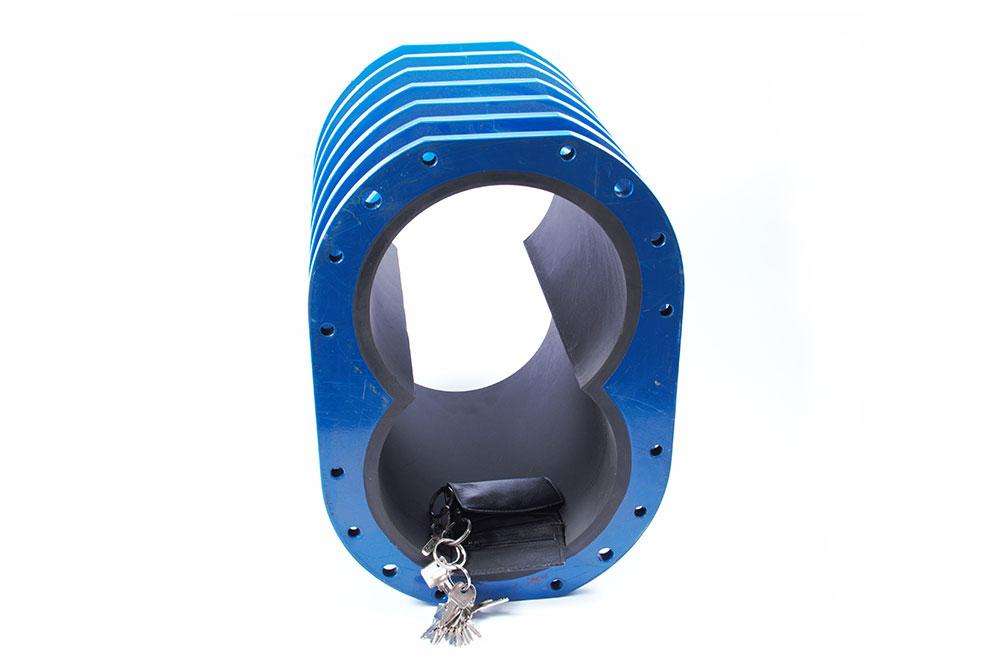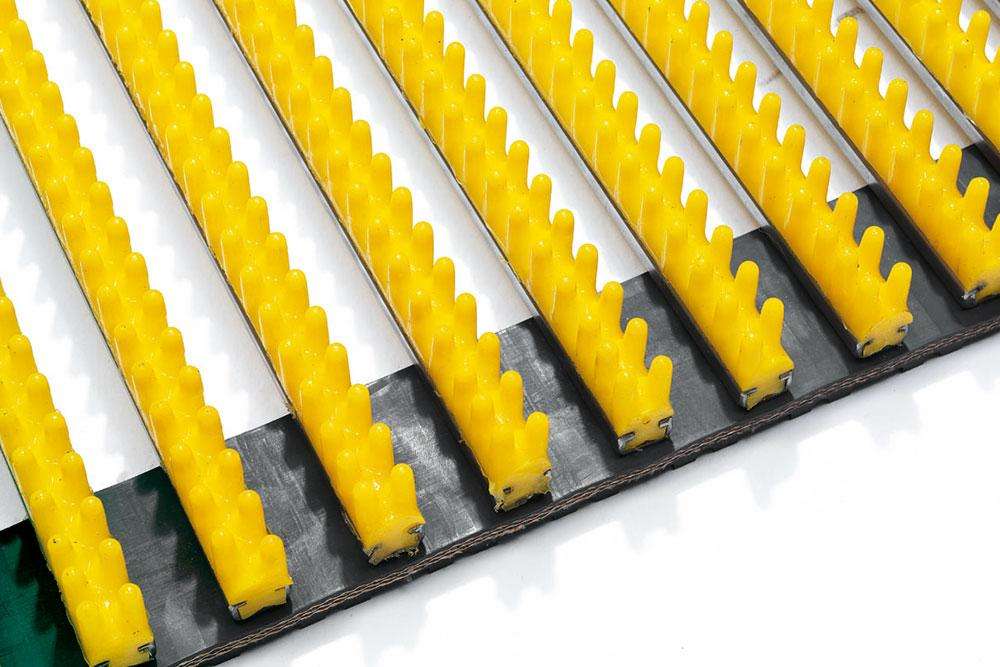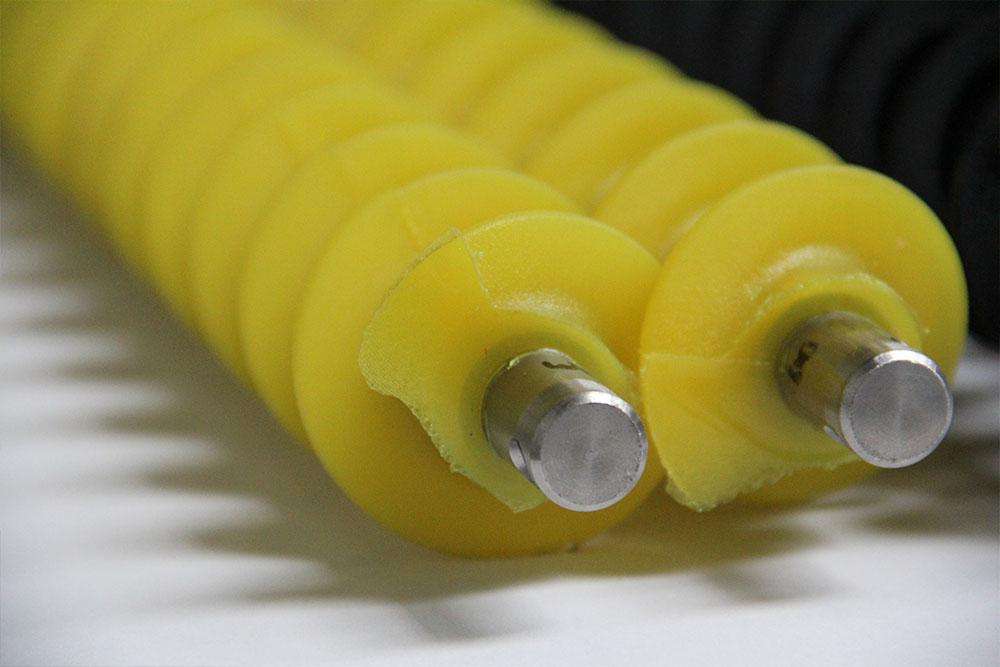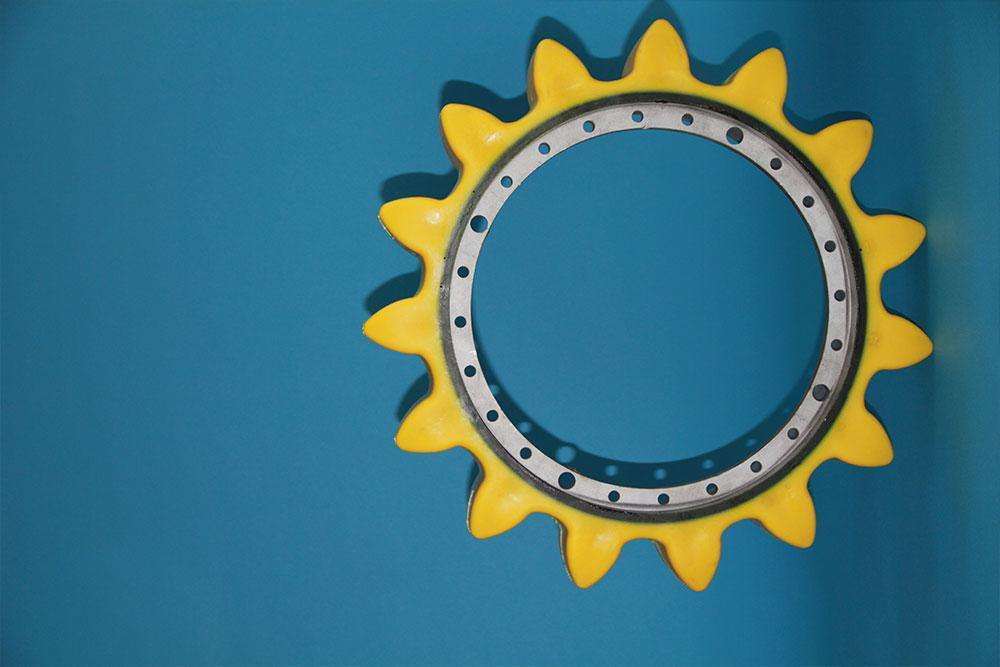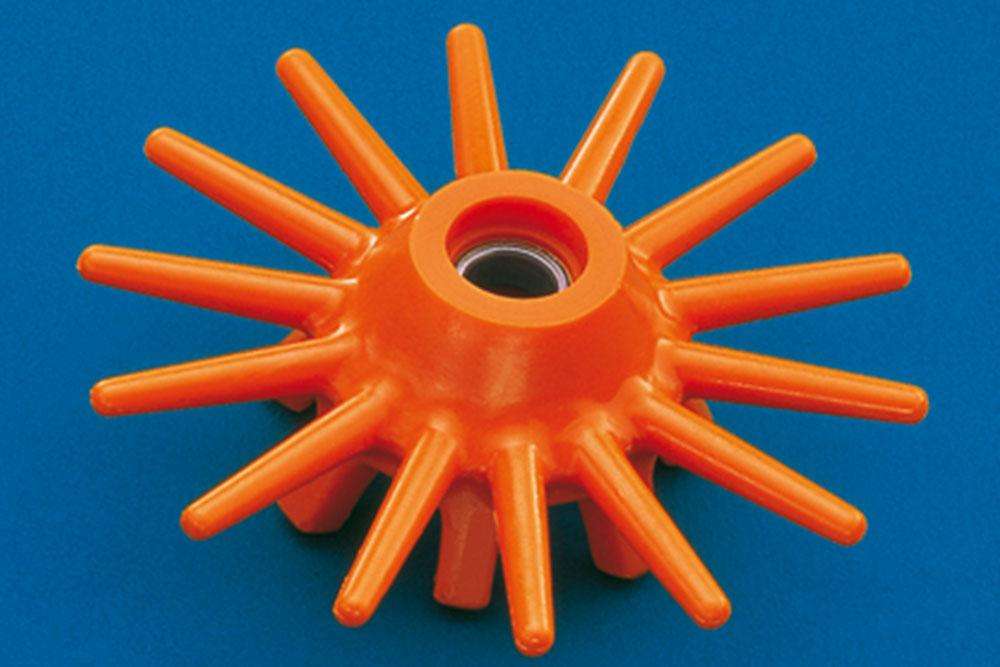 COATING STEEL CORES WITH CAST ELASTOMERS
You have tough operating conditions and want to combine the advantages of a soft, abrasion-resistant polyurethane with the stiffness and strength of steel? Then get in touch with us!
We coat ball bearings, steel plates and cores made from CFRP, steel or aluminium. Plastic components can be turned into screwable or weldable parts by casting in metal items. Batch sizes are generally not so crucial for casting, and with castings weighing up to 900 kg feasible, the possibilities are almost infinite. All our polyurethanes benefit from excellent adhesion to all common metals.


FLEXIBILITY THROUGH SMALL BATCHES FOR INTRICATE AND SMALL PARTS
You need a small plastic part in not such large numbers and do not want to invest in an injection mould? Simply get in touch with us and we can discuss the matter. Whether coatings for ball bearings, tiny cast parts or machined parts, soft and elastic or hard and abrasion-resistant – put our products to the test! When it comes to large batch sizes, we can manufacture your products very efficiently in multi-cavity moulds. We look forward to receiving your enquiry. Take a look at the photos and pay attention to the details – intricacy is the key.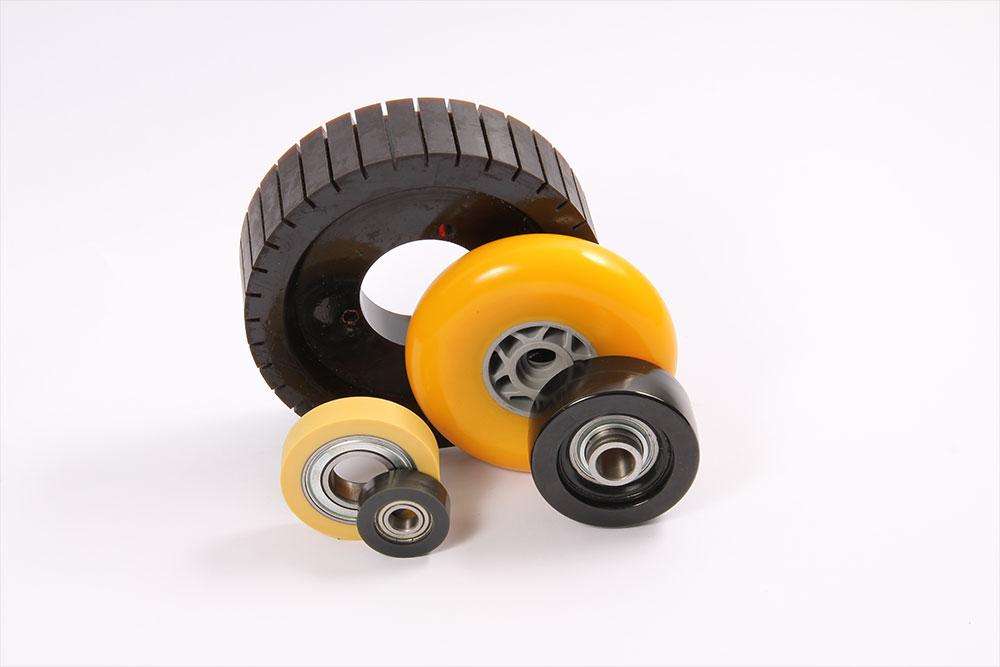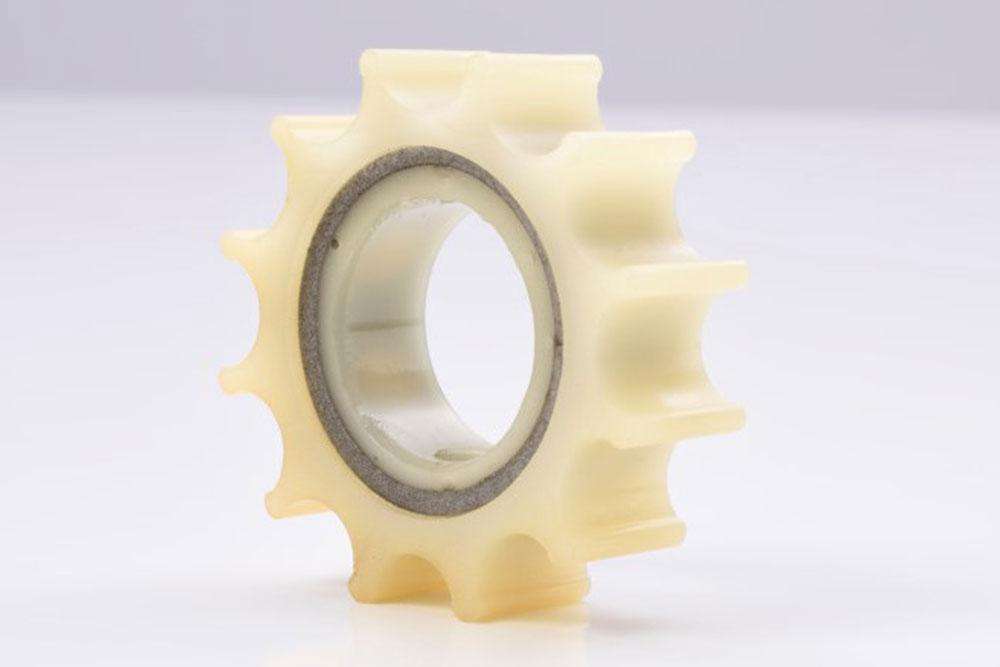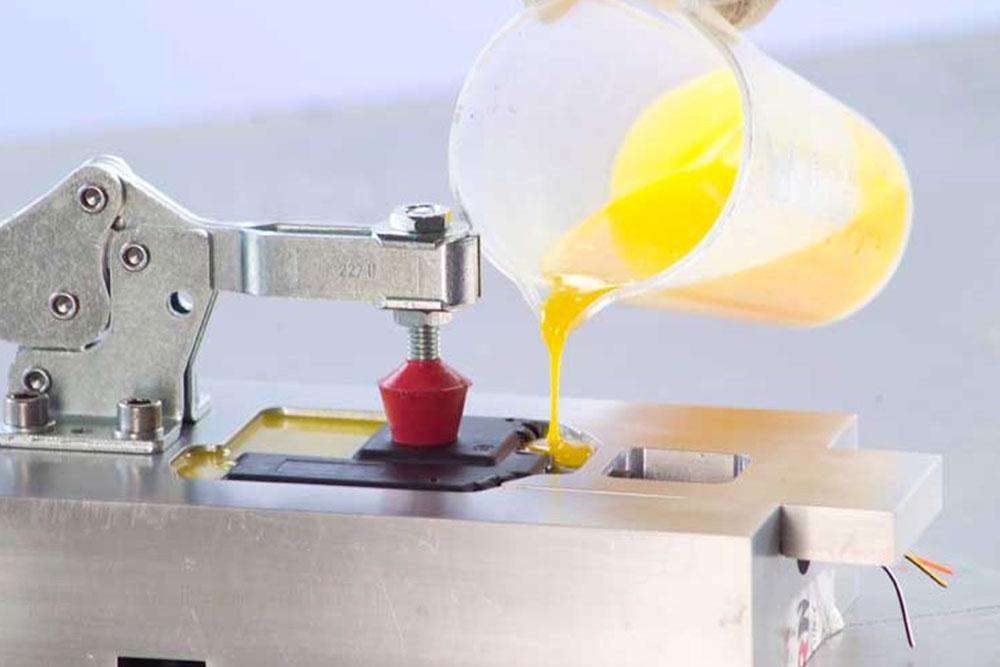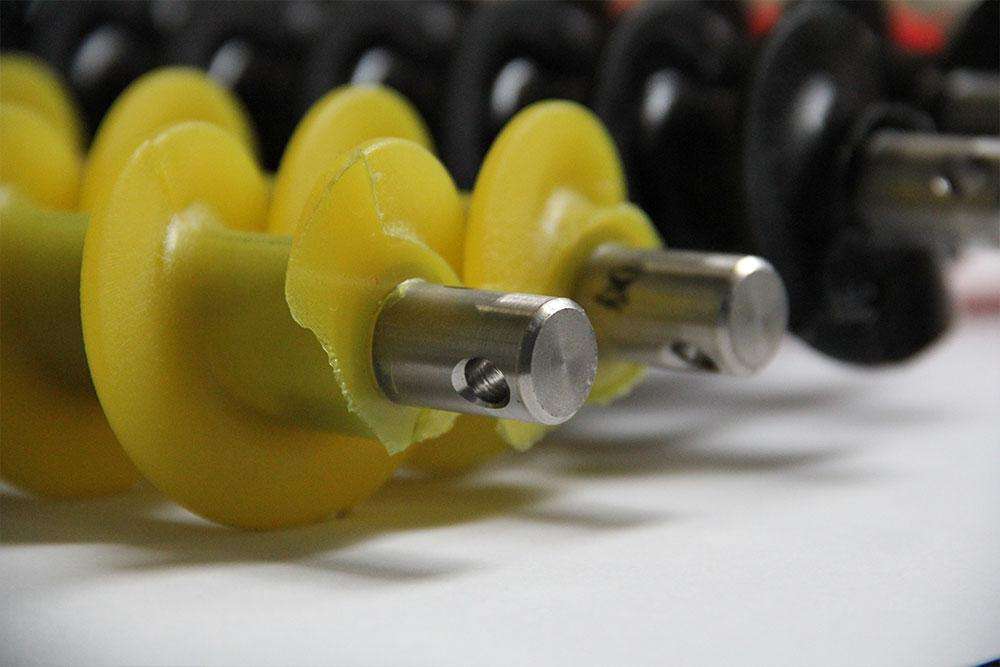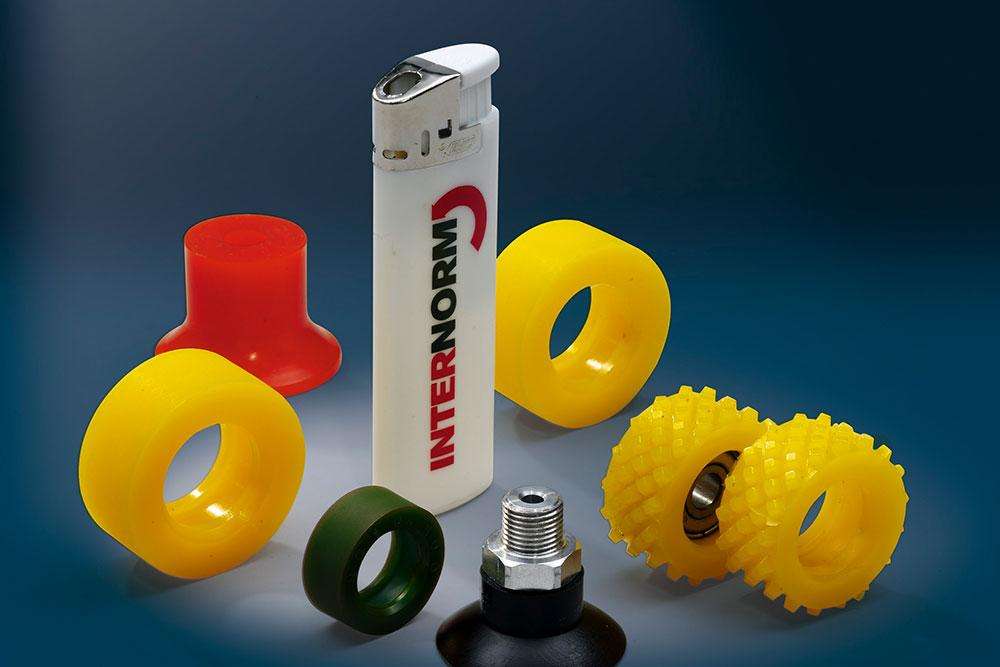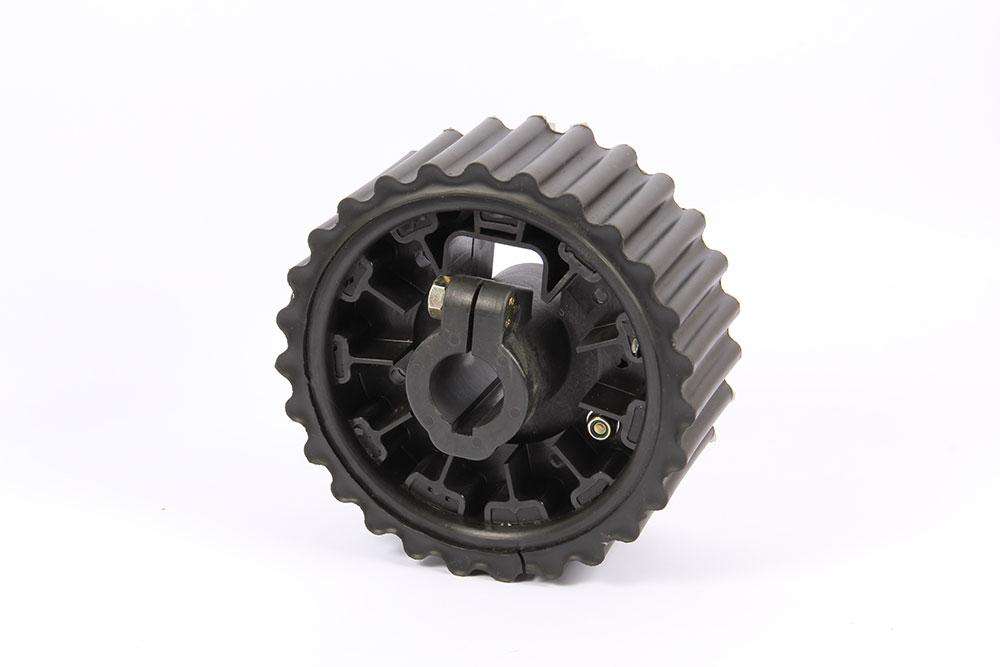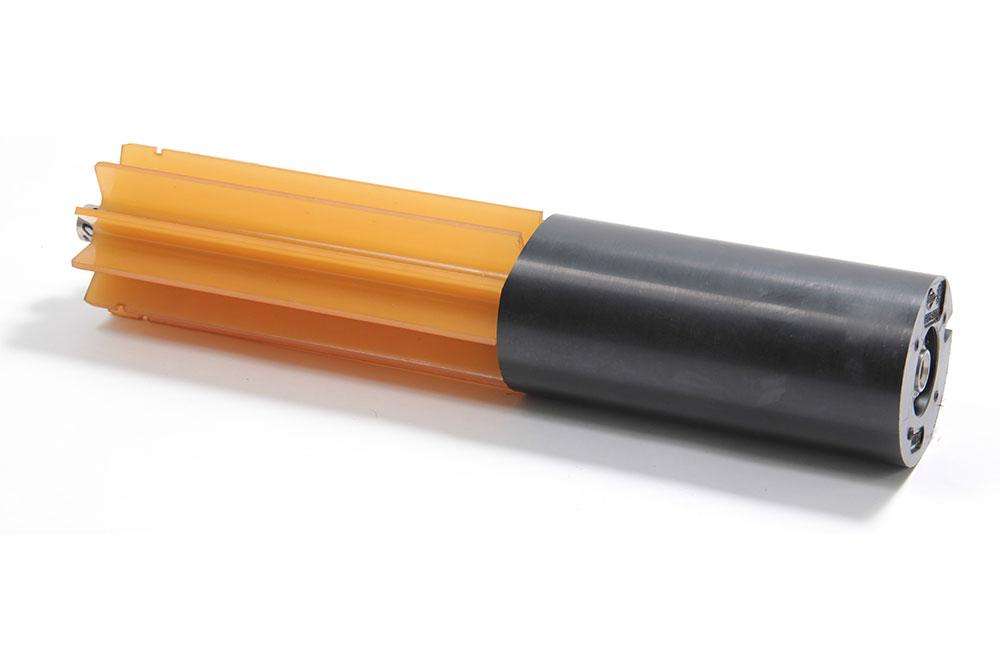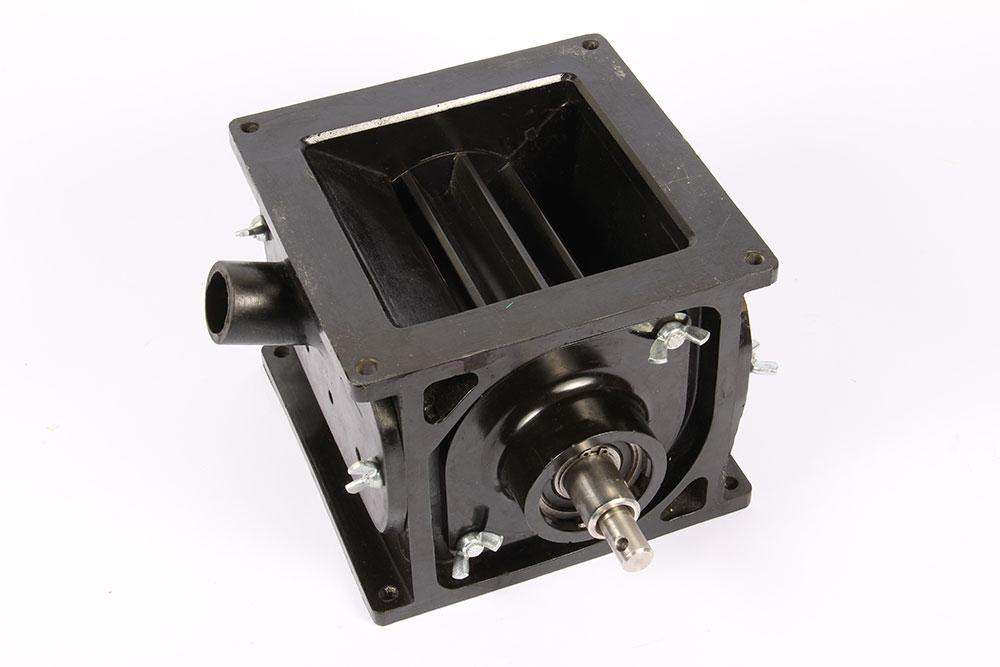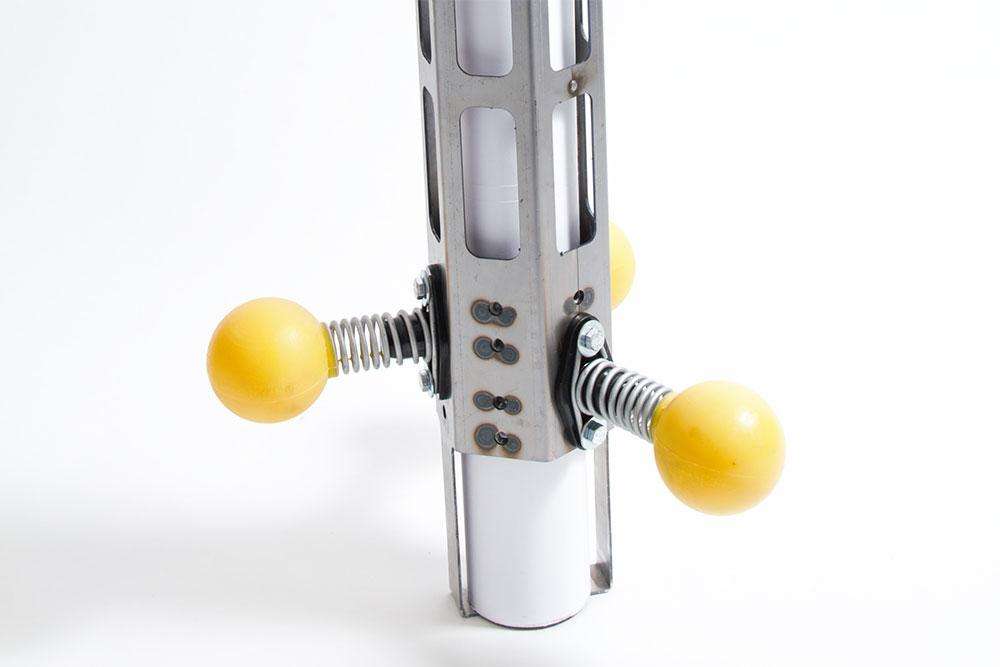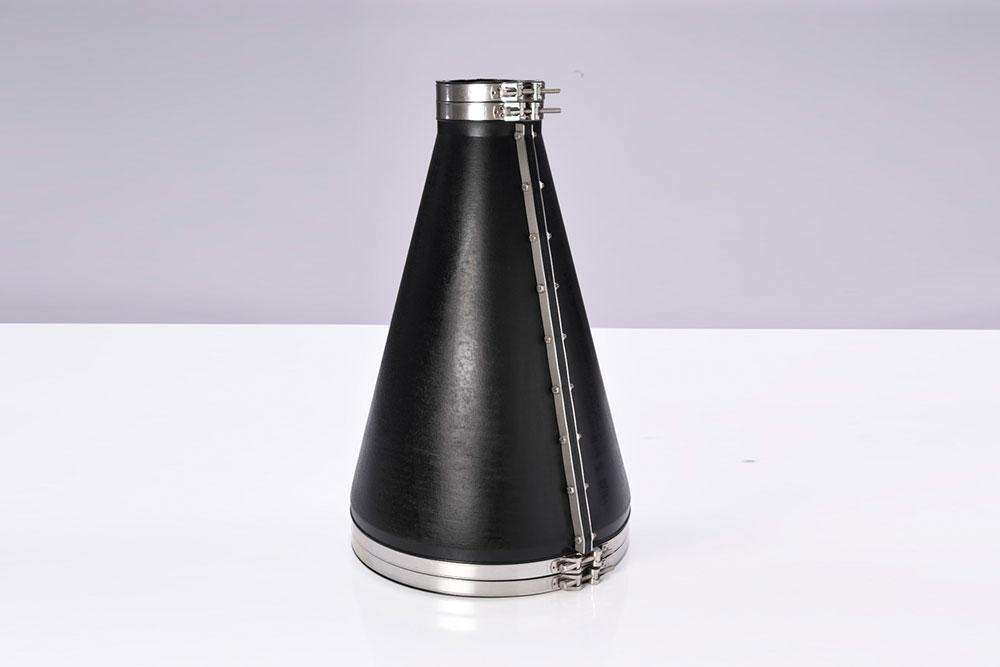 ASSEMBLED COMPONENTS FROM ONE SUPPLIER
You want to order complete assemblies from one supplier and not have to deal with procuring inlays, ball bearings, seals and other components? You want just one contact, one person responsible for the functions of the components? We are happy to face this challenge! Our international supplier base gives us good access to milled, turned or cast metal components. We can readily procure bearings, bushes, sleeves, screws and everything we cannot produce ourselves at competitive prices. Send your enquiry to us – you won't be disappointed!


[PUR] GETS THINGS ROLLING
Take advantage of the good damping and abrasion properties of INTERNORM [PUR]. We coat rollers up to 3 m in diameter and weighing up to 2 t! We will be happy to provide you with rollers complete with wheels. We have good international contacts for procuring wheels made from steel, aluminium and stainless steel. Upon request we can mill a profile in the coating or form profiles directly during casting.
You need ball bearings or want us to supply a fully assembled roller? No problem – just get in touch and we'll send you a quote! We look forward to receiving your enquiry.